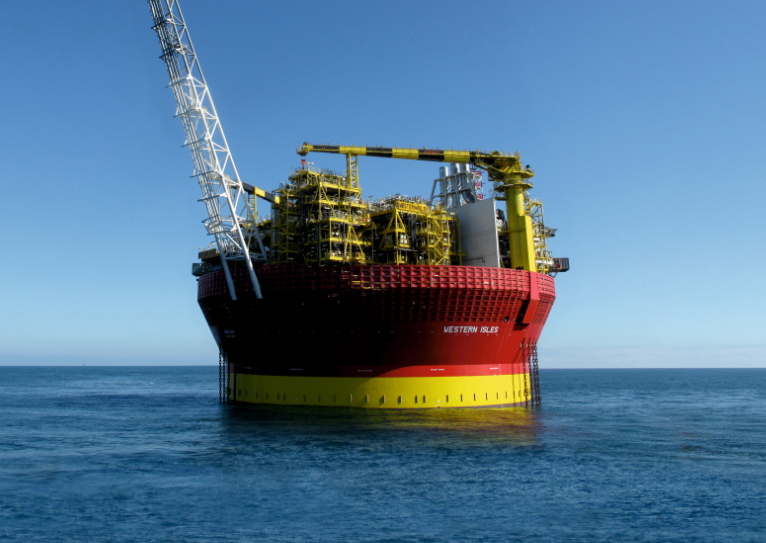 Production from the Western Isles project in the North Sea delivered a huge boost to Dana Petroleum's profits and revenues last year.
The Western Isles vessel produces from the Harris and Barra oil fields in the northern North Sea, 100 miles east of Shetland, and came on stream in November 2017.
It pumped out 26,000 barrels of oil equivalent (boe) per day on average in 2018, compared to 1,800 boe per day the year before.
Aberdeen-headquartered Dana, which is owned by Korea's national oil company, has a 77% working interest in the project.
Group production was driven up by 55% to 65,000 boe per day, which combined with higher oil prices in the first nine months of 2018, gave Dana revenues of just over £1 billion, more than double the previous year's total.
Dana's pre-tax profits were driven up by 55% to £185 million, according to accounts published by Companies House.
Net debts were slashed to £53m from £483m over the 12 months.
The company, which also operates in Egypt and the Netherlands, said it had emerged from the oil industry recession in a "position of stability and strength".
A spokesman for Dana said: "2018 was another successful year for Dana with production boosted by our new Western Isles floating production, storage and offloading vessel and good performance across the business."
Dana also operates the Triton vessel, which takes in production from seven central North Sea fields.
The Gannet E well, operated by Tailwind Energy, was tied back to Triton last year.
Other 2018 highlights included an investment decision being reached by Dana and project partners for the Tolmount gas field in the southern North Sea (SNS).
Dana has a 50% working interest in Tolmount, while operator Premier Oil has the other 50%.
Dana and Kellas Midstream formed an infrastructure joint venture which will finance the platform and pipeline for Tolmount.
First gas is anticipated in late 2020.
Dana, which had about 250 employees on its books last year, said the Tolmount area was ripe for further exploration.
It has booked an Ensco rig for an exploration well to the east of the main Tolmount field, with work expected to get under way next month.
If the well comes up trumps, it could be tied back to the infrastructure being built for the main field as early as 2023.
Dana hopes to get consent to develop the Platypus field, also SNS, later this year, with first gas slated for late 2021.
Dana didn't carry out any exploration or appraisal drilling in the UK last year, as the firm adopted a "reduced, more focused and less risky" strategy.
But it has launched an "exploration and new ventures team" tasked with "revitalising" the firm's exploration function.
Last year was also Roy Elliot's final 12 months as chief executive of the company, a role he held for more than four years.
Yongwoo Kang, who joined KNOC more than 25 years ago, was appointed Mr Elliot's permanent replacement.
Mr Elliot is still on the firm's board, as independent, non-executive director.