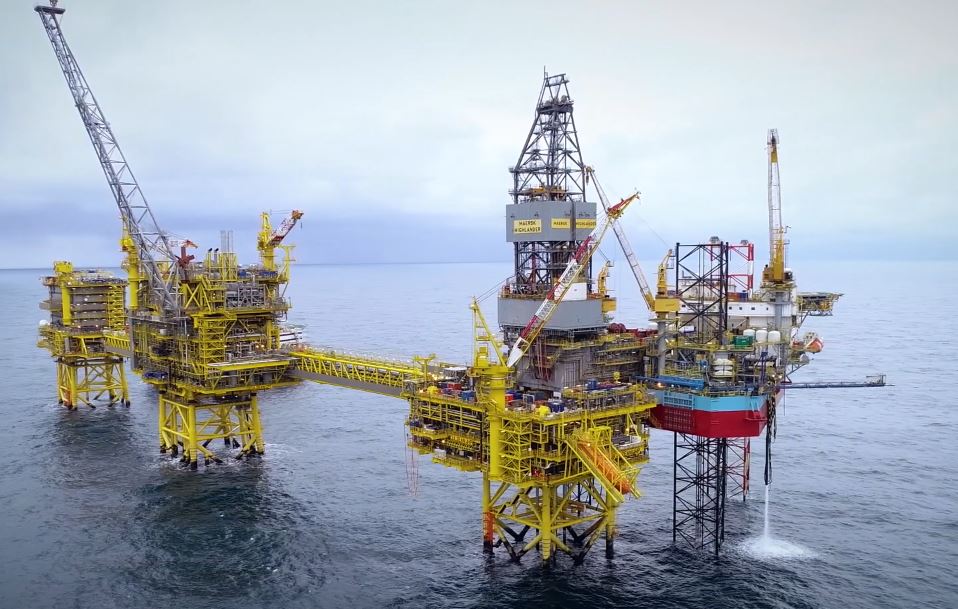 A huge North Sea field capable of covering 5% of UK gas demand has come on stream following investment of around £3.5 billion.
Paris-headquartered Total confirmed today that production had started at the Culzean field, 140 miles east of Aberdeen.
Discovered in 2008, Culzean contains 250-300 million barrels of oil equivalent (boe) and is expected to pump out 100,000 boe per day, making it one of the North Sea's biggest fields.
It is served by three bridge-linked platforms and a floating storage and offloading unit, all built in Singapore.
Total took over the huge project following its £5.8bn acquisition of Danish firm Maersk Oil last year.
Despite the change of operator, Total managed to keep up the momentum, delivering first gas early and well under the original £4bn budget.
About 7,000 people worked on the project and 200 will now be employed across onshore and offshore posts to run Culzean.
The Oil and Gas Authority approved the project in August 2015. That month, Maersk Oil said Culzean would not have gone ahead without support measures introduced by the UK Government in its Budget in March 2015, particularly the new high pressure/high temperature (HPHT) cluster area allowance.
The cluster allowance was intended to support the development of HPHT projects, which are more technically challenging and have considerably higher capital costs, while also encouraging new exploration and appraisal activity.
Arnaud Breuillac, president of exploration and production at Total, said: "The Culzean project is delivered ahead of schedule and more than 10% below the initial budget, which represents capex savings of more than £390m.
"This has been achieved thanks to the excellent performance of the project teams in charge of the construction and drilling operations.
"Culzean is a good example of our efforts to upgrade our portfolio in the North Sea over the last years, notably by bringing Total and Maersk Oil together."
Total operates Culzean with a 49.99% interest, alongside BP, with 32%, and JX Nippon on 18.01%.
BP North Sea regional president, Ariel Flores, said: "The ground-breaking Culzean development is the latest addition to BP's resilient North Sea portfolio, representing an important new source of domestic gas production for the UK.
"I would like to congratulate the project team and our partners for safely achieving first gas ahead of the initial plan."
Oil and Gas UK chief executive Deirdre Michie said: "This major project further reinforces the UK industry as leaders in the safe and efficient production of energy.
"Delivered on time and under budget and with complex geology, it is a great example of industry working together to get a job done.
"This is good news for our industry and for the UK, ensuring we can continue to provide secure, affordable energy from home-produced resources. Culzean is the largest UK gas find in 25 years and will meet around five per cent of the UK's gas demand.
"It is also encouraging to see one of the basin's long-term players delivering a challenging project by using pioneering digital technologies and contributing to the delivery of Vision 2035."
Total's UK business employs more than 2,000 and has a base in Westhill, Aberdeenshire.
The firm is one of Britain's leading oil and gas operators, with net production of 179,000 boe per day in 2018.
It principally comes from operated offshore fields in three major zones: the Alwyn-Dunbar area in the northern North Sea, the Elgin-Franklin area in the central North Sea, and the Laggan-Tormore area in the West of Shetland area.
The addition of gas from Culzean means Total is capable of satisfying almost a fifth of UK gas consumption.
Recommended for you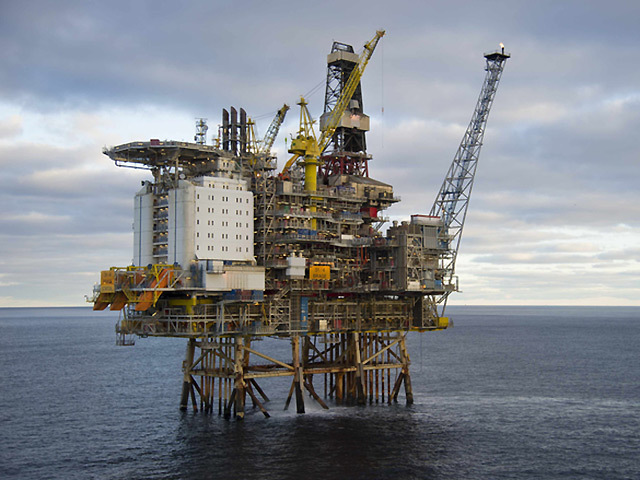 OKEA buys in as Wintershall exits Brage field