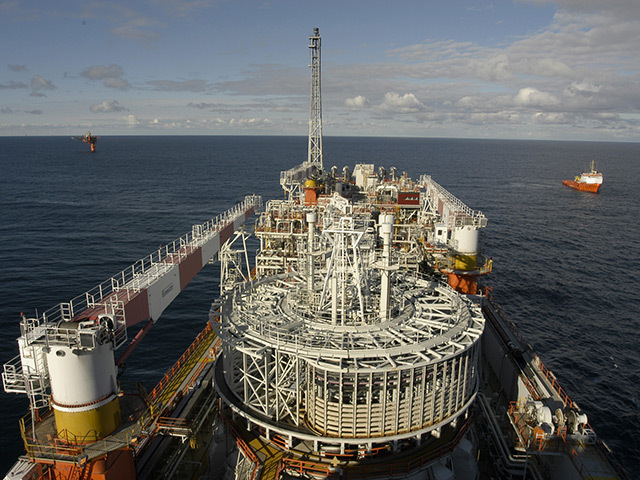 Alpha Petroleum's plans for its flagship North Sea development project appear to have suffered a blow after Teekay said it had "terminated" a vessel supply deal.
Teekay said Alpha failed to satisfy key conditions of an agreement for its Petrojarl Varg vessel to operate on Alpha's 100%-owned Cheviot field, east of Shetland.
Under the deal, inked in October 2018, Alpha pledged to stump up initial funding for upgrades needed for Petrojarl Varg to serve on Cheviot.
The contractor said Petrojarl Varg was available again and that it would immediately pursue other opportunities for the floating production vessel.
But, striking a conciliatory tone, Teekay praised Alpha's team and left the door open for Petrojarl Varg to be deployed on Cheviot, albeit under revised terms.
Chris Brett, president of Teekay Offshore Production, said: "We have been very impressed with the creativity, competence and determination of the Alpha Petroleum team to develop the Cheviot field which remains, in our opinion, a well-developed opportunity and we wish the Alpha team all the best in their continued efforts to bring the field into production.
"From a Teekay Offshore perspective, we look forward to advancing the next project for the Petrojarl Varg, which could still include the Cheviot development under a revised financing model."
Sources close to the situation later said that while Teekay had ended its "exclusivity agreement" and was entitled to explore alternatives for Petrojarl Varg, the vessel contractor "remained commercially engaged" with Alpha.
The sources added that Alpha was still working towards a final investment decision (FID) for Cheviot and was confident of securing the right financing structure for the project.
Alpha, backed by private-equity firm Petroleum Equity, has described Cheviot as one of the largest undeveloped fields in the basin.
Announcing the Teekay deal in October, the Surrey-headquartered firm said it expected to sanction the project by the end of 2018, but it has not reached that milestone yet.
First oil was slated for the second quarter of 2021.
Cheviot is a redevelopment of the Emerald field, which was discovered in 1975 and initially developed in the mid-90s.
The field was abandoned early, with only 8% of the original oil in place recovered.
Alpha was awarded the licence in 2003 and is targeting oil reserves of at least 55 million barrels of oil, and future gas volumes of 120 billion cubic feet.
Recommended for you

'All systems go' for Ping Petroleum at Avalon field