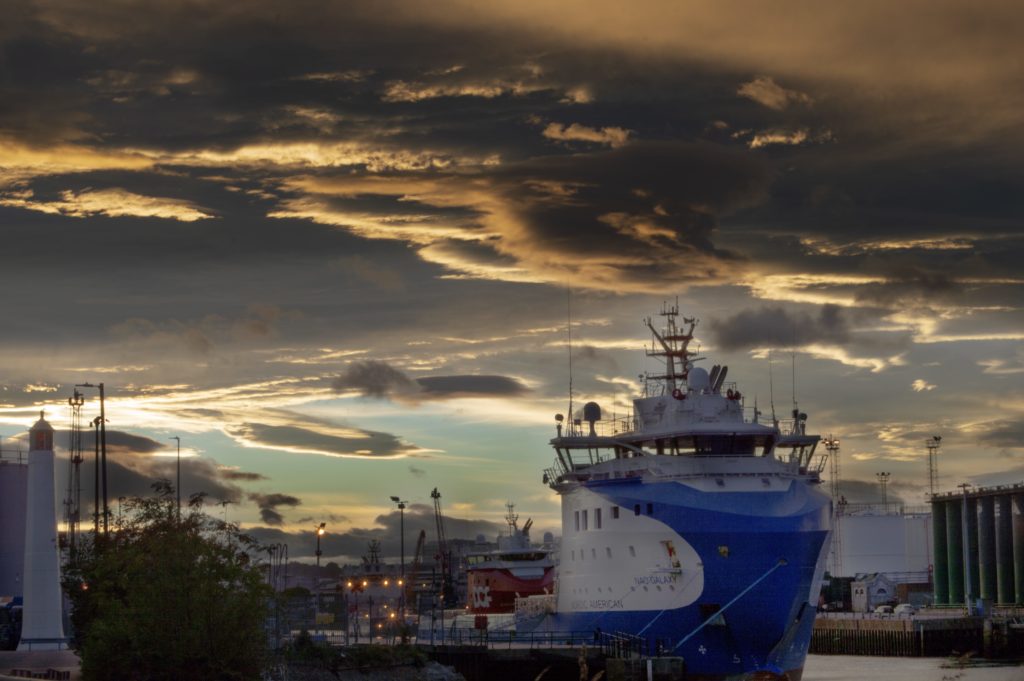 The wait for a "significant pick up" in the North Sea's subsea vessel market is likely to continue until 2021, according to a leading shipbroking firm.
Jonathan Lints, divisional director of subsea at Clarksons Platou, said it had been expected to pick up next year, however a shortage of work and oversupply of vessels remains in place.
Although some firms have gained confidence in the rise of offshore renewables and decommissioning, day rates remain compressed and many firms are still in "survival mode".
Mr Lints said: "In the North Sea, the hope was that the requirement for vessels would pick up significantly next year but it's likely, as things stand, to be 2021.
"There is an oversupply of vessels due to a shortage of work. This means the charterer has a longer list of vessels to review; a minor headache compared to the favourable day rates.
"The one thing the low price did do was make firms take a long hard look at how they did business. Everyone, and I do mean everyone, has had to change in some way, ourselves included.
"Shipbroking has faced its own challenges with the high availability of vessels in recent times. It doesn't take a rocket scientist to work out that this availability means rates are down – way down.
"Vessel owners have been particularly affected, with a number having to go to the banks to get more comfort."
The firm is part of the wider shipping services group Clarksons, employing 1,500 people worldwide, which bought Norway's RS Platou in 2015 for £281.2million.
Clarksons Platou works as an international shipbroking service and investment banking group, employing 28 people in Aberdeen.
Before that deal, Clarksons snapped up Aberdeen-based Gibb Tools in 2013, which supplies engineering tools for the North Sea oil industry.
Mr Lints, who is based in Aberdeen, was speaking after Clarksons Platou hosted a seminar last month for vessel owners, which was attended by more than 70 people.
He discussed how Clarksons Platou has made moves into digital technology to provide up-to-the-minute information for clients on projects, vessel data and availability, while some businesses have had to take a more global outlook to survive the downturn.
Meanwhile, he said that vessel owners remaining in "survival mode" is not a long-term fix and that rates will rise in time.
He added: "The rise in renewables projects and the decommissioning markets are giving vessel owners some degree of confidence for the future.
"The growth in offshore wind projects in SE Asia, in particular in Taiwan, will provide opportunities, while the United States has potential if regulatory barriers for non-US flagged vessels can be subjugated.
"Rates for vessels will rise in time. The owners have been in 'survival mode' and the unsustainable rates have, paradoxically, become sustainable. That's not a long-term fix in any business sector."