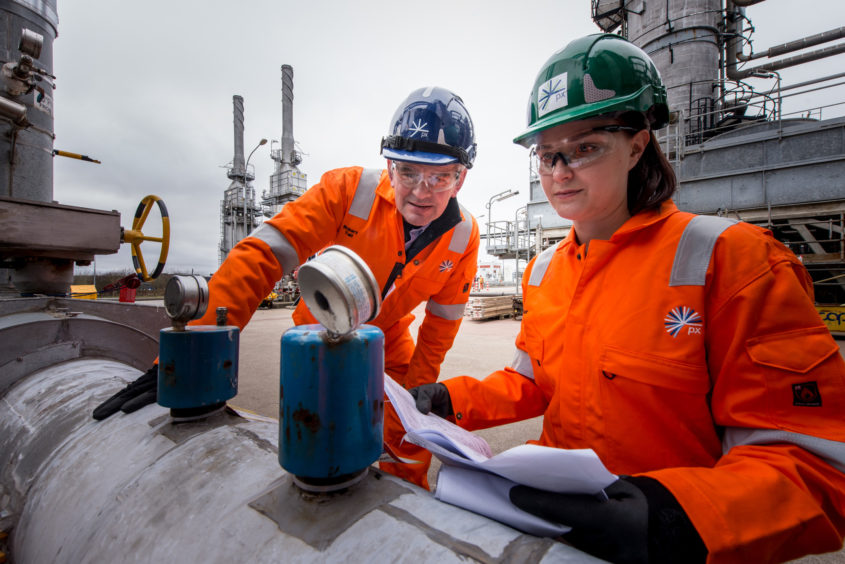 The firm which operates and maintains the St Fergus gas terminal in Aberdeenshire has appointed a new chief executive from Ineos.
Geoff Holmes joins px Group from his role as chief operating officer at Ineos Upstream Services, having previously held senior positions at Chevron, Talisman and KCA Deutag.
The firm won the contract to manage the St Fergus facility in 2016, employing 72 at the site and a further 25 in Aberdeen.
Stockton-on-Tees-headquartered px Group manages 10 sites across the UK, with a total of 450 employees.
Former CEO Mark Kenrick, who was appointed two years ago, will remain with the firm to oversee the transition period.
Chairman Christopher Picotte said: "px has achieved remarkable growth in recent years, supported by the acquisition of key assets like Saltend Chemicals Park.
"px is known as a specialist, independent operator of complex and technically-challenging assets. Geoff's appointment as CEO means we are well-positioned to achieve even greater success across a portfolio of sectors."
Px Group was established in 2002 and was acquired by private equity fund Blue Water Energy in 2016.
The firm also operates the Teesside Gas Processing Plant, North Sea gas pipelines and power generating plants in Cumbria, Teesside, Lincolnshire and Wales.