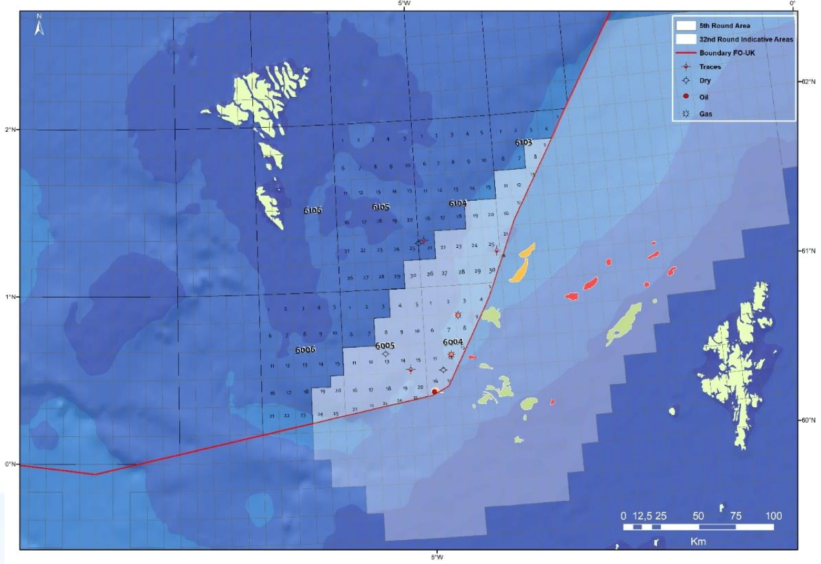 The Faroe Islands Government has announced today that it has opened its 5th oil and gas licensing round, which will run in tandem with the UK's recently opened round.
The UK regulator, the Oil and Gas Authority (OGA), opened its 32nd licensing round yesterday, offering up 768 new rounds in the North Sea basin.
The rounds will run alongside each other for 120 days and will close at noon on 12 November 2019.
The Faroese Government hopes to cash in on the increased interest in the UK west of Shetland area, and the border it holds with the East of Faroes area.
The Siccar Point operated Cambo area and Equinor's Rosebank field lie close to the border with the Faroes licensing area.
As well as having an identical timetable, the two rounds will be linked by the similarity of terms and conditions for exploration licenses on both sides of the border.
Co-ordination between the OGA and its Faroese counterpart Jarofeingi (Faroese Geological Survey) has focused on putting blocks on adjoining sides of the North Sea maritime border, the Faroese Parliament said.
Recommended for you

Aberdeen community leaders want identity beyond oil and gas