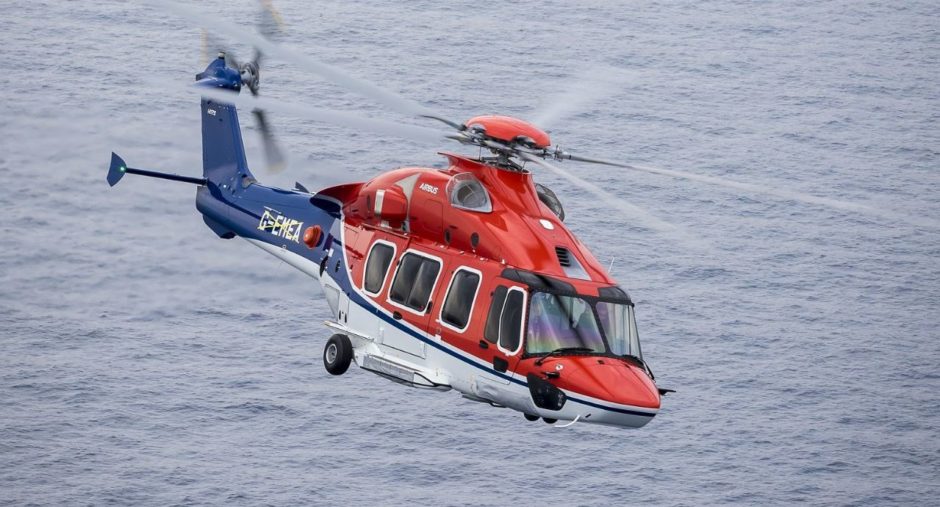 Trade union bosses have issued fresh calls for a public inquiry into North Sea helicopter safety after a report showed fatigue was a factor in a "near miss" at Aberdeen Airport.
But their pleas failed to gain traction with the UK and Scottish Governments, who claimed an inquiry would not enhance the work already being carried out by regulators, unions and operators to make helicopter flights safer.
The RMT union earlier said it would "step up pressure" on ministers following the Air Accident Investigation Branch's (AAIB's) investigation into the incident in Aberdeen last July.
A CHC-operated H175 was coming in to land when crew heard a "crunching noise" and the nose appeared to dip, with inspection teams on the ground spotting parts of the landing gear hanging off.
Passengers disembarked at a low hover, and the aircraft landed safely on sandbags.
The watchdog said a maintenance task, carried out 50 hours beforehand, had not been correctly completed, and that a key component had not been replaced.
It came to light that the engineer supervising the task had only two days' rest over a 31-day period, which had "not been identified by shift managers".
Urging an inquiry, RMT general secretary Mick Cash said the findings of "fatigue and a lack of care" for engineers working on the fleet were "deeply disturbing" for workers and their families.
Unions previously called for an inquiry into whether "commercial pressures" were jeopardising safety following a fatal Super Puma crash off Norway in 2016, which killed 13 people, including Iain Stuart from Laurencekirk.
The power to call a public inquiry rests with the UK Government, but unions hoped support from the Scottish Government would strengthen their case.
They were left disappointed in March when Holyrood refused to support their request.
In 2014, the transport select committee at Westminster got behind demands for a probe into helicopter safety after the previous year's fatal crash off Sumburgh, only for the UK Government to turn them down.
However, the publication of AAIB's report and last month's discovery of a crack on the horizontal stabiliser on an H175 operated by Babcock has convinced unions to reignite their appeals.
An RMT spokesman said the union would now write to First Minister Nicola Sturgeon to press the case for an inquiry.
But they look set to be knocked back again, with Scottish Energy Minister Paul Wheelhouse saying: "We do not believe a public inquiry into helicopter safety would, at this time, add to the significant streams of work being undertaken by the Civil Aviation Authority (CAA), unions, operators and other stakeholders in developing and implementing a range of safety measures to address concerns that have been raised."
Mr Wheelhouse added that the Scottish Government was "very sympathetic" to the concerns of the workforce and had "raised specific issues" with employers on their behalf.
A spokeswoman for the UK Department for Transport said: "We have given this matter careful and serious consideration, and the CAA has already undertaken a comprehensive review into this matter.
"We found that a public inquiry would not achieve anything beyond the assurances already provided by this review, which culminated in a number of significant changes to increase the safety standards of offshore helicopter flights."
The CAA said: "We are committed to ensuring that North Sea helicopter flights are as safe as possible.  We carried out a comprehensive safety review in 2014 which resulted in further improvements to standards and demanded higher safety levels than any other nation's offshore operations. These measures were universally welcomed across the sector, including by the Unions and operators.
"The CAA has engaged all interested parties in this work and has welcomed the participation of the RMT, Unite and BALPA in our specialist offshore helicopter safety group.  We will continue to engage with the offshore workforce, pilot representative organisations and others as we strive to enhance offshore safety standards still further.
"The CAA will continue to support all work focussed on enhancing offshore helicopter safety, but only the government can instigate a public inquiry."