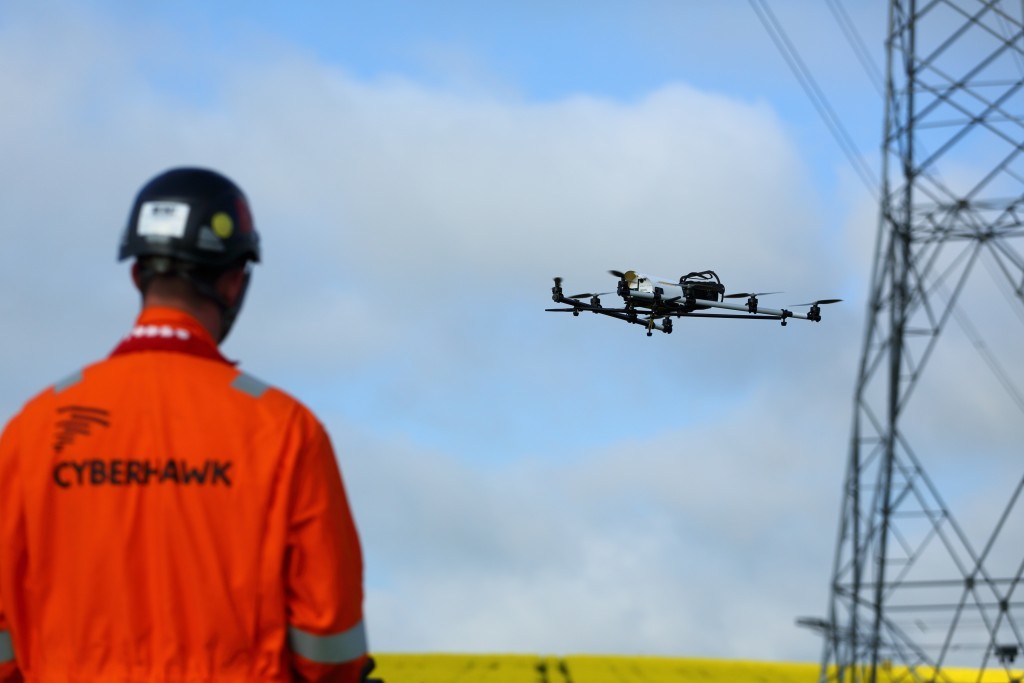 Scottish drone technology firm Cyberhawk has announced its intention to "expand" with a move into new corporate headquarters.
The firm has moved from its premises in Livingston to a new head office at the Edinburgh International Climbing Arena (EICA), less than five miles from the Edinburgh International Airport.
Cyberhawk's unmanned aerial vehicles (UAVs) are used for aerial inspections on oil and gas installations, and increasingly by renewable energy firms.
The firm said the move was a result of "recent contract wins" which has caused a growth in staff numbers, creating room for expansion.
Cyberhawk was bought by a group of London-based private investors in March, advised by Magnesium Capital.
It enjoyed its most successful year to date during the 12 months to March 31 2018.
The firm currently employs 60 people, including UAV pilots, inspection engineers, surveyors and software developers.
Cyberhawk chief executive, Chris Fleming, said: "It has been a very exciting start to 2019 for us and the move to EICA at Ratho has been a personal dream of mine for over five years.
"It's a world class facility and say a big thank you to Edinburgh Leisure and the Edinburgh City Council for helping us make that dream a reality.
"We are lucky enough to call it home and the added benefit of the recreational facilities, the nearby canal link to Edinburgh and the promise of a surf facility right next door, make it all the more exciting."