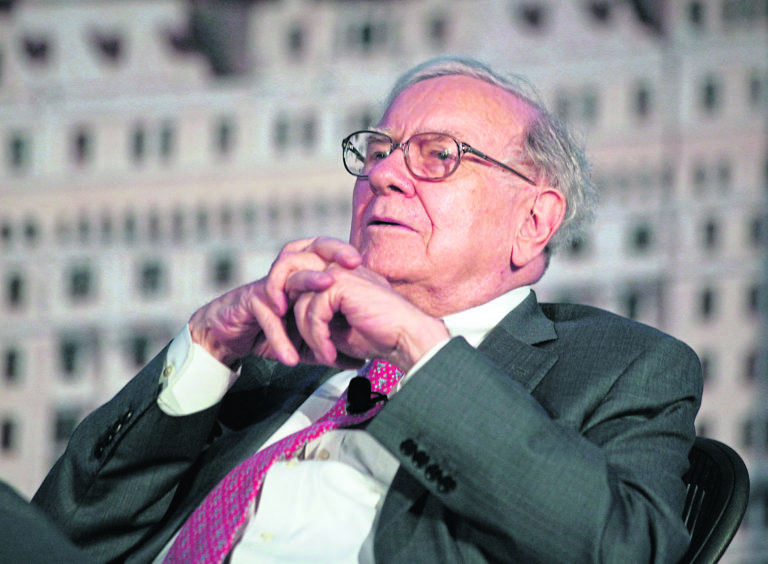 Two North Sea farm-out deals have been announced in another sign that the mature UK basin can still generate fresh investment for oil and gas projects.
Independent Oil and Gas (IOG) has clinched a complex deal to farm out 50% of its southern North Sea gas portfolio, with the exception of the licences containing the Harvey prospect.
The new partner is CalEnergy Resources, which has interests in the UK, Australia and Poland.
It is a subsidiary of US firm Berkshire Hathaway Energy, which, in turn, is part of the huge Berkshire Hathaway investment firm led by US tycoon Warren Buffett.
And Equinor has taken 85% of a central North Sea licence from a little-known UK independent oil firm Soliton Resources.
North Sea farm-out deals were few and far between during the first two years of the oil industry downturn, which struck in the second half of 2014.
The investment climate picked up after production quotas agreed by the Opec cartel and its allies bolstered oil prices from the start of 2017.
Several farm-outs have got over the line in since then. For example, Ineos moved in on assets operated by Siccar Point, Shell agreed to invest in some of Cluff Natural
Resources' southern acreage, and Spirit Energy has put funds behind a west of Shetland drilling campaign with Hurricane.
CalEnergy will make an initial cash payment of £40m and cover up to £125 million of IOG's development costs for its core project, which targets proven and probable reserves of 302 billion cubic feet (bcf) of gas.
Phase one involves the development of the Southwark, Blythe and Elgood fields, and phase two covers Goddard, Nailsworth and Elland.
IOG, which will retain operatorship of the project, intends to issue a £70m bond to fund its share of phase one costs.
Royalties from future production form part of the deal, which also applies to the Thames Pipeline and reception facilities.
CalEnergy does have an option to acquire 50% of Harvey within three months of the completion of an appraisal well, which is expected to spud soon, for an additional £20m.
IOG believes Harvey could deliver 85-199 bcf of gas.
The company, which fended off a takeover attempt from RockRose Energy earlier this year, has also agreed to repay and restructure its financing arrangements with its main lender, London Oil and Gas.
IOG chief executive Andrew Hockey hailed the "landmark transaction", which he said would "deliver very significant value" for the firm's shareholders.
IOG shares were up 21.88% to 19.50p in London at close on Friday.
The North Sea licence which Equinor has farmed in to includes the Isolde prospect, awarded to Soliton in the 30th licensing round.
London-headquartered Soliton, launched in 2017, said Isolde had historically been overlooked, partially as a result of "seismic imaging limitations" on legacy 3D data.
Equinor will assume operatorship and focus on improving the quality of existing data. It can then opt to drill an exploration well.
The Norwegian firm will refund licence costs incurred to date by Soliton, pay for the option to drill, and carry all future costs associated with Soliton's remaining 15% interest.
Regulatory approval has already been received.
Soliton is led by founder and managing director Graham Goffey, a qualified petroleum geologist whose former employers include London firms Sterling Energy and PA Resources.
Mr Goffey said a number of fields in the vicinity of Isolde boasted recoverable resources in excess of 100 million barrels of oil equivalent, and hopes Isolde is just as big.
He added: "The high level of industry interest in what proved to be a particularly competitive farm-out process is a clear indication of the merits of the Isolde prospect and I am very pleased that Soliton is to be joined by an operator of Equinor's scale, capability and ambition."