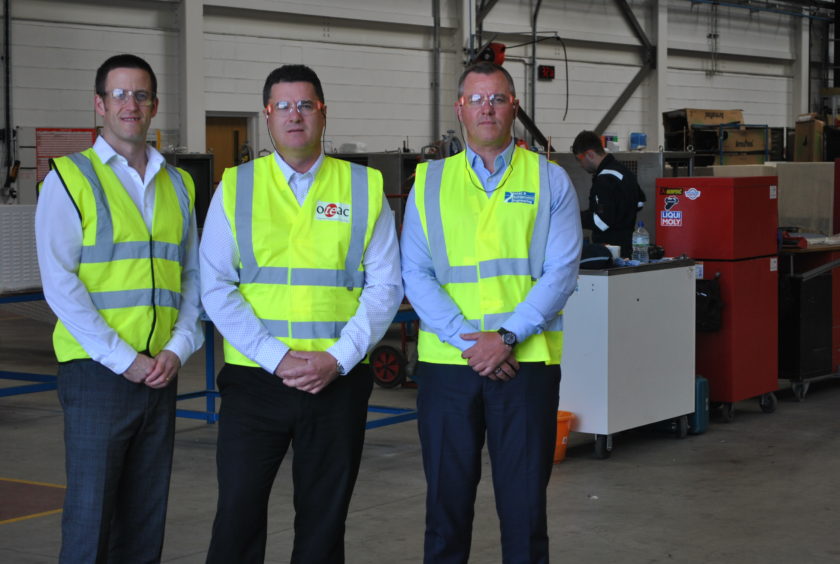 Aberdeen-based Nucore Group has announced the appointment of two new directors.
Nucore is the parent of companies providing engineering products and services, with applications ranging from fire and security to climate control.
Established in 2016 and headquartered in Bridge of Don, the group comprises two firms: HVAC&RE, a specialist in heating, ventilation, air conditioning and refrigeration services for the offshore oil and gas, onshore petrochemical and marine industries, and fire and safety services firm Oteac.
Gareth Forbes, formerly of EFC Group, has been hired as Nucore Group's new chief financial officer.
His appointment follows Mark Fraser's promotion from CFO to chief executive earlier this year.
Mr Fraser took over the reins from Graham Thomson, who retired last year.
Meanwhile, Mark Cowieson has been recruited to fill the new role of services director at Oteac.
He joins the company from drilling contractor Archer.
Mr Fraser said: "I am looking forward to working alongside Gareth and Mark, and to drawing on the new board directors' expertise.
"They each bring unique experience and leadership qualities that will help to guide our strategic decision for the business".
Recommended for you

CHC appoints two new European directors following management shake-up