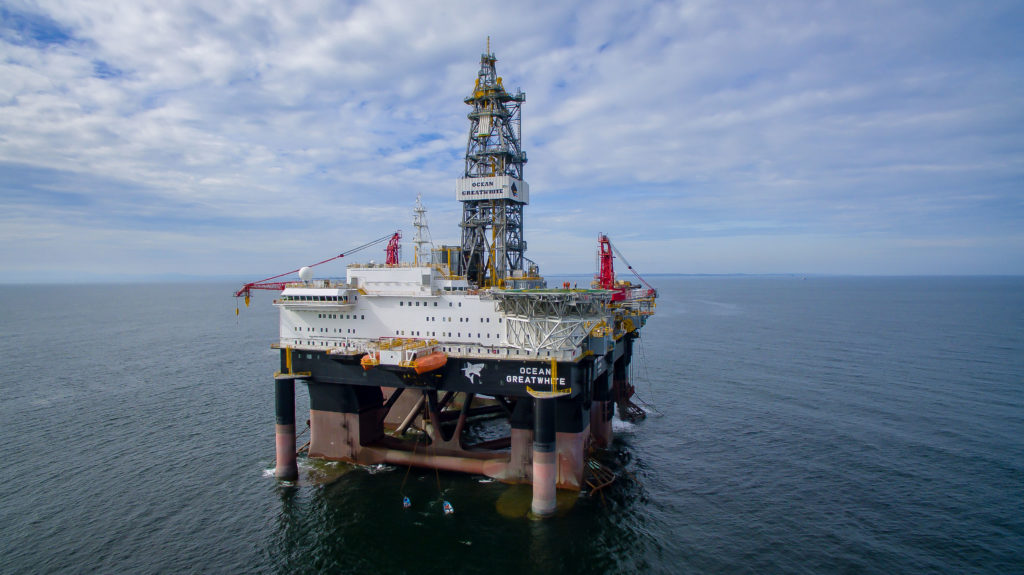 Diamond Offshore has reported a more than doubling of its losses in the first half of 2019.
The firm published pre-tax losses of £179 million for the six months ending on June 30, more than double the losses for the same period last year.
Diamond experienced £85m in losses in the first half of 2018.
Total revenues for the company were also down from £454m in 2018 to £370m for the first six mob ths of this year.
Diamond also reported £1.6bn in backlog.
In the UK, the firm secured a new contract for the Ocean GreatWhite – the world's largest semisubmersible rig – with a leading UK operator, which began in July.
That will follow the 60,000 tonne rig's current drilling campaign for Siccar Point Energy at its Blackrock and Lyon prospects in the West of Shetland.
Marc Edwards, president and chief executive, said: "During the quarter, the Ocean GreatWhite successfully completed its first well, delivering over 97.5% operating efficiency.
"We also completed the reactivation and upgrade of the Ocean Endeavor and the upgrade of the Ocean Apex.
"Both rigs commenced operations in May."
Recommended for you

Diamond Offshore to drill Guinea Bissau in 2024