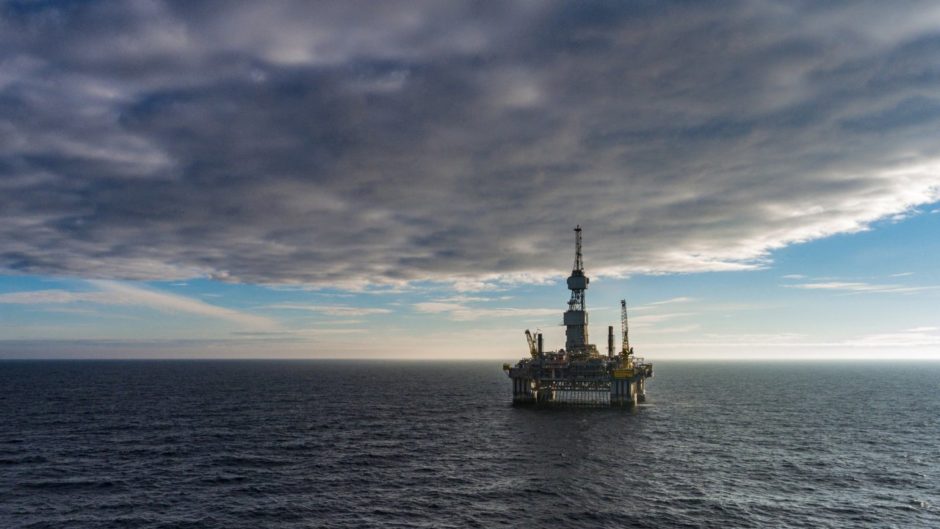 "You will never hear of someone stopping the job because of their mental health," says Steve Beedie, a wellbeing campaigner for the offshore industry.
A derrickman of more than a decade, and formerly a soldier in the British Army, he has been a long-time activist for improving mental health in the North Sea.
The 38-year-old from Banff has gained a profile in that arena via his Unspoken Wounds platform, followed by 15,000 people on Facebook, discussing his experiences both offshore and being in war zones like Kosovo, where he developed post-traumatic stress disorder (PTSD).
Back from a stint offshore, he's seen progress in the oil sector's efforts to address mental health challenges, but insists the stigma has not dissipated.
He said: "We're way past poster campaigns, screensavers, mouse mats and little marketing tools – that is not enough.
"I recently read Lord Cullen's (Piper Alpha) report. What came from that was health and safety, but what really drove that was the safety mechanism.
"'Safety, safety, safety', that is the key message when you're in meetings, toolbox talks, stopping the job, all these things.
"You will never hear of someone stopping the job because of their mental health.
"You'll stop the job because of a safety concern – 'that sling  is not right' or 'we need to stop this job because that flange isn't made up right'.
"That's normal, that's great, but we need to remember – it's staring everyone in the face – it's not safety and health, it's health and safety.
"Health is the key word, it's at the very beginning."
This is not to say there has not been progress in the sector. Many firms have made strides in supporting their employees.
Energy Voice recently wrote about Wood's initiatives to create an open dialogue with staff on mental health, while Mr Beedie has been in discussions on a campaign with Bilfinger Salamis for its workers.
He is "proud" of firms that are making the effort, butadds that "burnouts" are on the rise, particularly in Aberdeen, where people are still reluctant to discuss the pressure they're under.
"If that pressure is not dealt with in an intelligent and empathetic manner then it is going to pop," he said.
"We all know this in the industry because burnouts are on the rise. I've sources within very large operators telling me that this is burnout city. I have heard from people who are just ready to quit.
"They'd rather go on the dole than deal with the issues they have to face on the rig.
"We work in one of the most masculine environments on earth and you do get guys out there saying 'get on with it' – but we are getting on with it.
"Maybe you're an OIM offshore and your wife is leaving you or a rig manager whose brother passed away recently. Maybe you're a nice guy surrounded by very masculine people and feel you can't talk about your private life.
"Stigma is very evident in the industry. We can choose to change things but that does take a bit of time and effort."
Recommended for you

Decommissioning oil and gas 'megastructures' set to clash with offshore wind