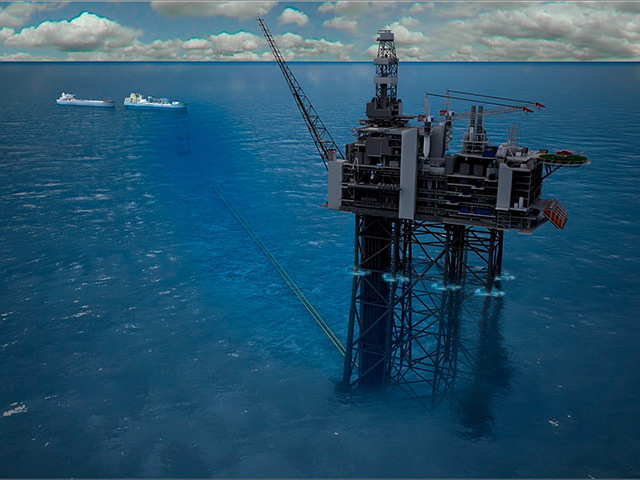 Equinor will look to develop its Rosebank and Bressay projects in the North Sea once production levels have been ramped up at the new Mariner field.
The massive new project started up yesterday following a £6.4billion investment, which will continue producing for 30 years.
Hedda Felin, Equinor's senior vice president UK & Ireland offshore, said the first priority is ramping up Mariner and extracting maximum value from it, such as using it as a hub for nearby prospects.
Equinor will then look to Rosebank as its "next big operatorship", having wrapped up a deal to buy a 40% stake from Chevron in January.
ALSO READ: Equinor reaches first oil from Mariner after £6.4bn investment
ALSO READ: Mariner is 'natural fit' for Equinor despite climate challenge
The project west of Shetland is thought to be capable of delivering 300million barrels of oil and, like Mariner, it is one of the largest unexploited fields in the UK due to its complexity.
Meanwhile, Equinor has been operator of the Bressay field, about 30miles north-east of Mariner, since 2007.
Bressay has been shelved since then as bosses have previously described it as "even more complicated than Mariner", with Equinor hoping to use lessons from this new field to develop Bressay.
More than 200million barrels could be recovered, according to analyst firm Wood Mackenzie.
Ms Felin insisted they have not forgotten about the project.
She said: "We have assets that we want to get maximum value out of and one of them is absolutely Bressay.
"The key thinking has been to take learnings from Mariner before we decide what to do with Bressay.
"It has been put a bit on hold, but we've not forgotten about it.
"We've really looked at it and thought about the options for Bressay, but that will be coming out after Mariner.
"The decision has not been made on that yet."
Bressay also lies close by to the Bentley field, operated by Whalsay Energy,
Bentley changed ownership to Whalsay Energy in 2017 who bought previous operator Xcite Energy Resources for $1 after they entered liquidation.
A year earlier, Statoil had been touted by Xcite as a potential bidder for Bentley to develop it in conjunction with Bressay.
Ms Felin wouldn't be drawn on any potential partnerships but said they will look at every option for Bressay.
She added: "We'll consider everything that will create the most value that will be the best fit for us. So there are several options and we'll evaluate all of them.
"It is good that there are several options for Bressay so I'm very excited to see what the result will be and will follow that very closely."
Recommended for you

Regulator asks Equinor for more info on Rosebank marine impact