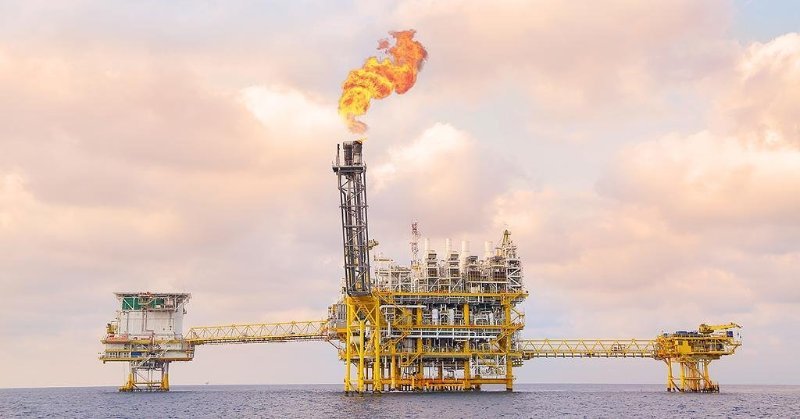 New figures published by the UK's safety regulator have revealed there were 235 dangerous occurrences in the North Sea last year.
The Health and Safety Executive (HSE) has released its annual report on the UK's oil and gas industry.
Dangerous occurrences (DOs) – incidents with potential to cause serious injury or death – totalled 235 in 2018, up from 217 the year before.
The number of "major" hydrocarbon (oil and gas) releases was four – the highest  since 2013, while total releases including those classified as "minor" and "significant" were 112.
Last year, HSE's energy division director Chris Flint wrote to operators saying every release is a "safety threat" with several in recent years coming "perilously close to disaster".
Of the 235 DOs, 96 (41%) were oil and gas releases, 97 were classed as "other" while the remainder related to wells and pipelines.
There were 19 "major injuries", which increased slightly from 18 the year before and there were no fatalities.
RMT regional officer Jake Molloy described them as "worrying statistics" and called for "vigilance" around releases of oil and gas.
He added: "Any release, whether it is major, significant or minor, has the potential to escalate into a disaster. We have got to get that figure down.
"Every one of them has the potential to cause serious damage and loss of life.
"We are reliant on the safety systems and if, Heaven forbid, the safety systems fail then these incidents could very quickly escalate into uncontrollable events."
HSE identified a total of 1,257 non-compliance issues with operating companies, which has increased yearly since 2012 which had 652.
These are issues identified at inspection of offshore installations which require action by an operator, in addition to more formal enforcement activities like an improvement notice.
While the number of issues identified was at its highest in seven years, the number of planned inspections was at its lowest over that time at 126, with 30 improvement notices and two prohibition notices issued.
One case resulted in prosecution in 2018 after an employee was seriously injured while attempting to change a compressed gas cylinder.
Mr Molloy said the figures illustrate the need to refocus on the priorities set out for the industry in the wake of the Piper Alpha disaster more than 30 years ago.
He added: "This is an industry born out of disaster and Lord Cullen's subsequent introduction of a rigorous regimen that required continuous improvement.
"It is frustrating to say that in some respects we're performing worse than we were six or seven years ago.
"That said, it demonstrates that we need to go after the prize and continue the drive to achieve what Lord Cullen set us as a target of continuous improvement.
"We're doing everything in our powers to do that. We're encouraging workers to intervene and stop the job when they need to in order to address these figures."
Recommended for you

HSE finds more than 400 overdue repair orders during Perenco inspection