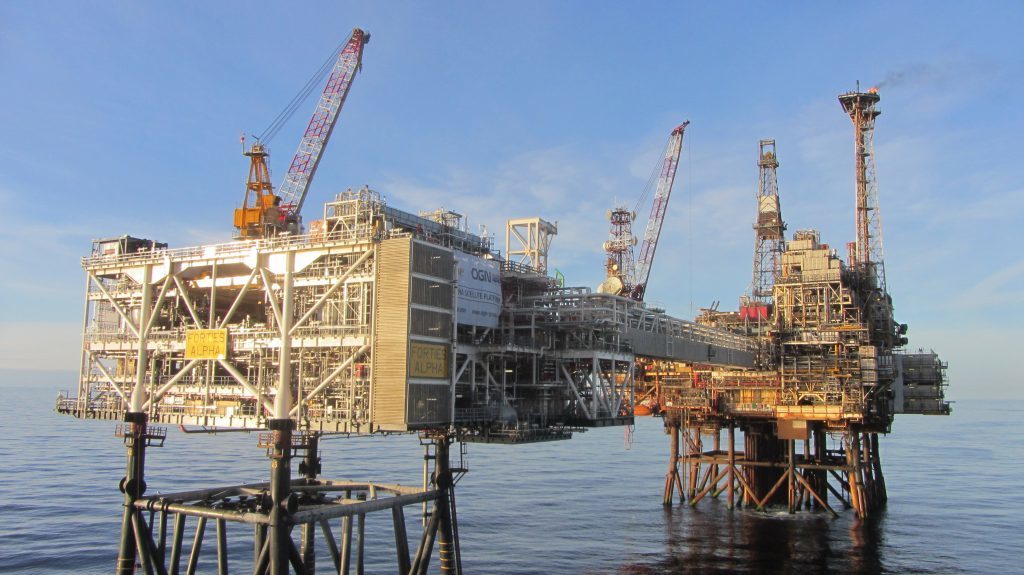 A pair of oil firms with major UK North Sea portfolios said they had proven their commitment to the region with a raft of new contract awards.
Several established international operators have sold packages of UK upstream assets to new entrants in recent times.
But Apache and Repsol Sinopec Resources UK (RSRUK) have signalled their intent to stay the course.
Houston-headquartered Apache dished out three life-of-field contract extensions to PD&MS Group, Global E&C and Wood Commissioning Services.
The deals are for design, engineering, procurement, construction and commissioning services across Apache's Beryl and Forties fields.
Apache entered the North Sea when it bought Forties from BP in 2003.
It acquired the Beryl, Ness, Nevis, Nevis South, Skene and Buckland fields from ExxonMobil in early 2012.
The company sold stakes in the Seagull and Isabella fields to Neptune Energy last year, and divested several exploration licences to Chrysaor a few months ago.
On the contract extensions, Deidre Michie, chief executive of Oil and Gas UK said: "This demonstrates Apache's support for industry's vision for the future, with its world-class supply chain encouraging new technology and the sharing of best practices.
"It underlines the importance of maintaining sustainable investment conditions to ensure our vital industry continues to provide secure energy supply, supports skilled jobs and invests in businesses anchored here in the UK."
Hamish Westwater, projects group manager for Apache, said: "Apache has been working with these three companies since 2015, which has proven to be a successful collaborative partnership for both Apache and the broader industry.
"We have worked together, embracing smarter and more efficient solutions, resulting in achievements such as the successful delivery of the Callater development ahead of schedule and the Garten development, which was placed on production less than eight months from discovery.
"Both projects were underpinned by the robust supply chain and demonstrated the long-term sustainable future of the North Sea."
Mark Hobbs, vice president, North Sea Operations of Apache Corporation, said: "Apache is committed to the North Sea and will continue to create new ways to empower the supply chain and build successful partnerships, which, in turn, will lead to achieving the full potential of maximising economic recovery and the longevity and future success of our industry."
Meanwhile, RSRUK, an Aberdeen-headquartered joint venture between Spain's Repsol and China's Sinopec, has extended contracts for engineering support services covering its offshore operated assets and the terminal at Flotta.
The beneficiaries of the extensions are Petrofac, Wood, PD&MS, Step Change Engineering, Global E&C and R&M Engineering.
RSRUK has interest in 51 fields, of which it operates 40, on the UK continental shelf with 11 offshore installations and two onshore terminals – at Flotta in Orkney and at Nigg in the Cromarty Firth.
Darren Stoker, RSRUK chief technical officer, said: "The revised strategy that we announced in 2016 has helped us deliver a successful transformation in our business and we feel that now is the right time to make a longer term commitment to those service providers that have helped us on our journey.
"These extensions will build further innovation and competition in the supply chain, and improve accountability within our own business.
"Strong performance of our major contracts is a fundamental element of our ongoing transformation to a sustainable, valued and profitable operation."
Recommended for you

Apache slams UK windfall tax as it cancels North Sea drilling contract