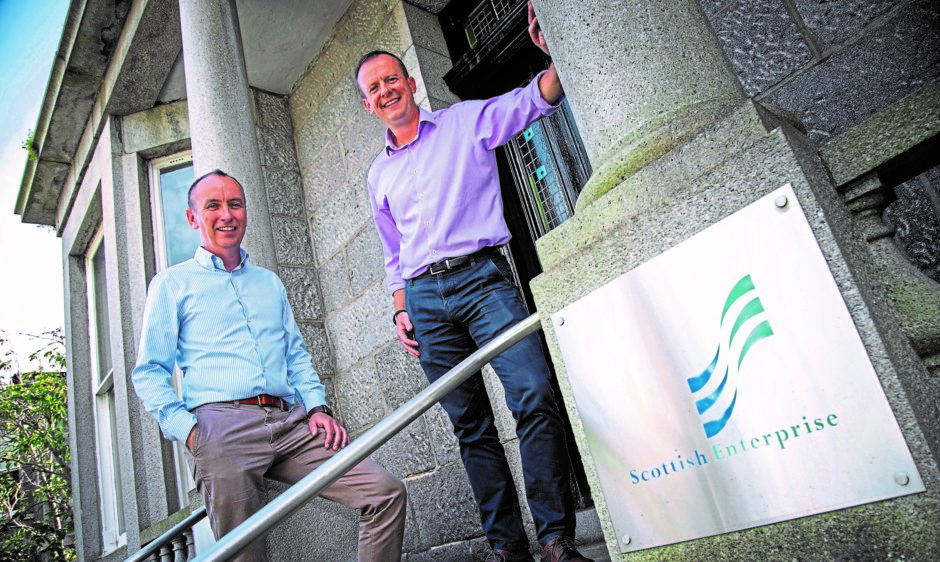 A north-east marine architectural firm is preparing for the future of autonomous vessels as it sets about installing a new on-board stability system run by artificial intelligence (AI).
Aberdeen- based Tymor Marine has secured Scottish Enterprise funding for the next generation vessel technology which involves embedding AI into its Measurement of Stability in Service system (MOSIS).
This measures a vessel's vertical centre of gravity to provide vital feedback on the ship's stability in changing conditions.
Now Tymor has embarked on a three-phase programme over three years to enhance the system to meet the future needs of industry.
Scottish Enterprise is supporting the project through its Innovation Grant programme and has committed part funding against the £100,000 cost of the first phase of system development, which includes an enhanced user interface and updated coding.
Autonomous vessel control is currently focused on using radar and weather information to make decisions for routing and avoiding a collision.
But Tymor wants to provide stability and motion data to enhance this intelligence and make the journey safer. This allows experienced mariners remotely in charge of the autonomous vessel to make more informed decisions.
Throughout the course of a journey significant changes due to damage, accidental operation or ship dynamics will produce alerts which the new AI application will register and identify hazards which may need immediate action. For example, it will advise the operator to move away from a course and speed which may cause a collision.
Kevin Moran, managing director of Tymor said: "We are excited to be working at the forefront of developing the technology required to support an emerging era of autonomous shipping.
"Autonomous ships, like autonomous cars, are expected to become much more prevalent in the future.
"To build on existing navigational systems and meet the advancing needs of autonomous control, Tymor's experience in real-time stability and motion monitoring will ensure that MOSIS provides additional vessel safety."