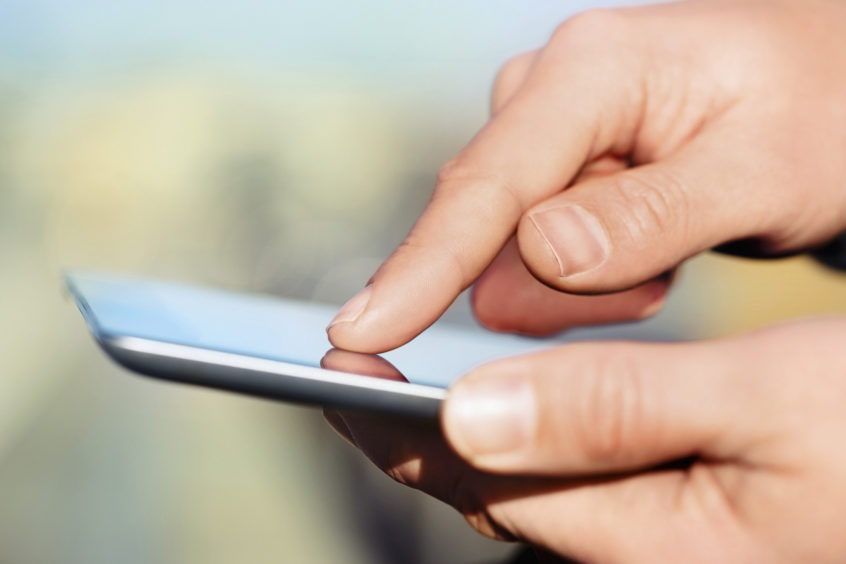 North Sea helicopter operators are classing portable electronic devices (PEDs) as a "clear and present danger" to their aircraft and passengers, an aviation expert said.
Graham Wildgoose, aviation adviser at Oil and Gas UK, said worldwide aviation had a real problem with lithium ion batteries.
Helicopter operators are "very concerned" about PEDs not being completely switched off or being charged while stored in hold luggage, he added.
Mr Wildgoose said most helicopters used in offshore crew changes did not have fire suppression gear in the hold. If a PED goes on fire, the pilot would have "no option" but to carry out a controlled landing or "ditching", he warned.
He added: "As with your car, you can guarantee it's not going to be on a flat road on a sunny day; it's going to be in bad weather and it could be in the sea."
About one-in-five helicopter flights into Aberdeen has an unsafe piece of equipment on it, Mr Wildgoose claimed, basing the estimate on searches carried out and recorded by one Granite City-based operator in the first seven months of 2019.
It means scores of passengers are at risk coming into Aberdeen every day from PEDs not being properly switched off, he said.
Mr Wildgoose urged offshore crew to challenge colleagues if they see them packing something unsafe and said workers should not be surprised if more importance is attached to bag searches for inbound flights in future.
He warned: "If people are found with PEDs that are switched on – or are on charge – when they get into the heliport, it's too late by then, but operators are pushing for that person to have disciplinary action taken against them.
"If an aircraft goes into the water and investigators track it down to a PED charging in a bag, that person could be liable to legal action – and worse still if something happens to another passenger."
Recommended for you
X

Oil steadies as Saudis pledge swift return of lost production