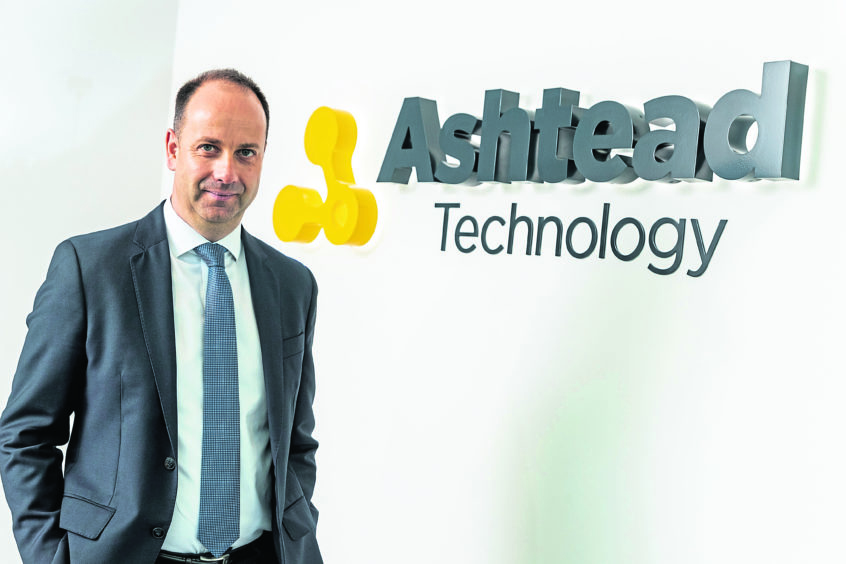 Global subsea equipment specialist Ashtead Technology is still on the acquisition trail after a flurry of deals since it changed hands three years ago.
The north-east company said yesterday its quest for new opportunities, along with organic expansion, helped drive growth last year.
Reporting a "robust" trading performance during 2018, the firm said turnover rose to £37.7 million from about £17m in the preceding eight months.
The group returned to profitable trading in 2018, achieving a pre-tax surplus of £823,000 over the 12 months.
This was compared with losses of more than £3million in the shorter accounting period, following a change of year-end, in 2017.
Accounts for the parent, Bp INV2 Holdco show Ashtead's workforce also grew last year.
It employed 122 people on average during 2018, up from 81 in the previous eight months.
Earlier this month, Ashtead announced it had completed its fifth acquisition since itself coming under new ownership in 2016.
The company, which is based in Westhill, near Aberdeen, said it had swooped to buy Inverurie firm Underwater Cutting Solutions, employing 35 people, for an undisclosed sum.
Hailing Ashtead's recent progress yesterday, chief executive Allan Pirie said: "This positive set of financial figures for 2018 demonstrates that the business has continued to perform well in a continued challenging market.
"The results further validate our ongoing strategy to identify new opportunities and expand the business to provide a high-quality equipment and services offering to our clients from key energy hubs around the world.
"We remain committed to further enhancing our capabilities to deliver even more value to our clients through high-quality solutions supported and implemented by the best technical expertise."
Ashtead's plans for the future are based around consolidation and more organic growth, as well as potential further acquisitions, a spokeswoman for the company said.
Specialist subsea equipment company Ashtead Technology supports inspection, maintenance and repair campaigns and decommissioning projects in the offshore energy sector.
The firm attributed its better financial performance last year to organic growth and its first three acquisitions after private equity investment.
Abu Dhabi-based TES Survey Equipment Services was purchased in 2017, Forum Subsea Rentals – part of Houston-based Forum Energy Technologies – in January 2018, and Canadian underwater inspection firm Welaptega was bought last November.
Another two acquisitions have been made this year – Louisiana based Aqua-Tech Solutions in April and Inverurie firm Underwater Cutting Solutions earlier this month.
Ashtead now employs more than 180 people in the provision of services to customers from 10 facilities in locations including Westhill, Inverurie, London, Abu Dhabi, Broussard, Dammam, Halifax, Houma, Houston and Singapore.
Formed in 1985, when equipment rental firm Ashtead Group bought inspection equipment specialist SubSpek, the company started out renting and selling inspection equipment before expanding its services to include underwater positioning equipment.
In 1994, the firm opened a base in Singapore to capitalise on opportunities in the offshore oil and gas industry and subsea telecommunication cable market in Asia-Pacific.
The first US operation was opened in 1997, in Houston, to service the North American offshore market.
London-based private-equity firm Phoenix Equity Partners backed a £95.6 million management buyout of Ashtead in June 2008.
A secondary buyout of the Westhill company, by Saudi Arabia-headquartered Arab Petroleum Investments Corporation and its London-based venture capital partner, Buckthorn, came in early 2016.
Recommended for you

Mermaid Subsea Services takes plunge with ambitious move