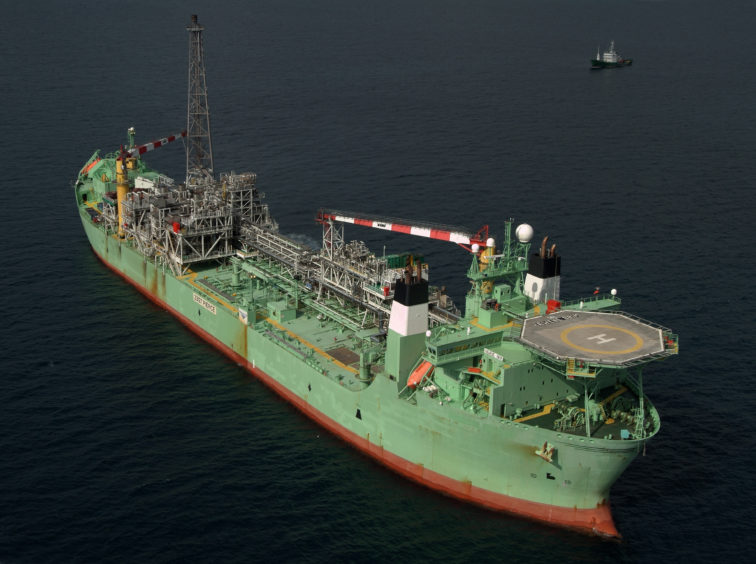 Oil giant Shell and partner Ithaca Energy have announced they will invest in the Pierce depressurisation project in the UK central North Sea.
They have taken final investment decision to enable them to start exporting gas as well as oil from the Pierce field, which lies 165 miles east of Aberdeen.
It is a joint venture between Shell (92.52%) and Ithaca, which holds a 7.48% stake.
Shell said the cash injection will go towards modifying the existing floating production, support and offloading (FPSO) vessel, the Haewene Brim, owned and operated by Bluewater.
Development will take place between 2020 and 2021 and has Oil and Gas Authority (OGA) approval.
The Pierce field is expected to produce 30,000 barrels of oil equivalent at peak.
Steve Phimister, vice president upstream and director of Shell UK, said: "This important development of the Pierce field will allow us to unlock additional gas reserves for the UK's homes and businesses, and value for our shareholders.
"It is Shell's eighth final investment decision in the UK Continental Shelf since the start of 2018.
"Each is part of a careful and cost-effective strategic expansion of our North Sea capacity, in line with our core upstream focus on profitable investments and competitive growth opportunities."
Pierce is currently an oil producing system, with all produced gas compressed and dried for reinjection.
The "blowdown" project on Pierce will allow Shell and Ithaca to extract the reservoir's gas cap.
Scott Robertson, Oil and Gas Authority (OGA) area manager for the central North Sea, said: "The OGA is pleased to approve this development, which follows the approvals last year of the Shearwater-hosted Arran, Fram, Columbus and gas export projects.
"This latest Pierce Gas de-pressurisation development secures approval of another component of the Central Graben Area Plan, developed by the OGA and industry collaborating to maximise economic recovery from this region of the North Sea."
Recommended for you
X
Final turbine installed at 'world's largest' wind project