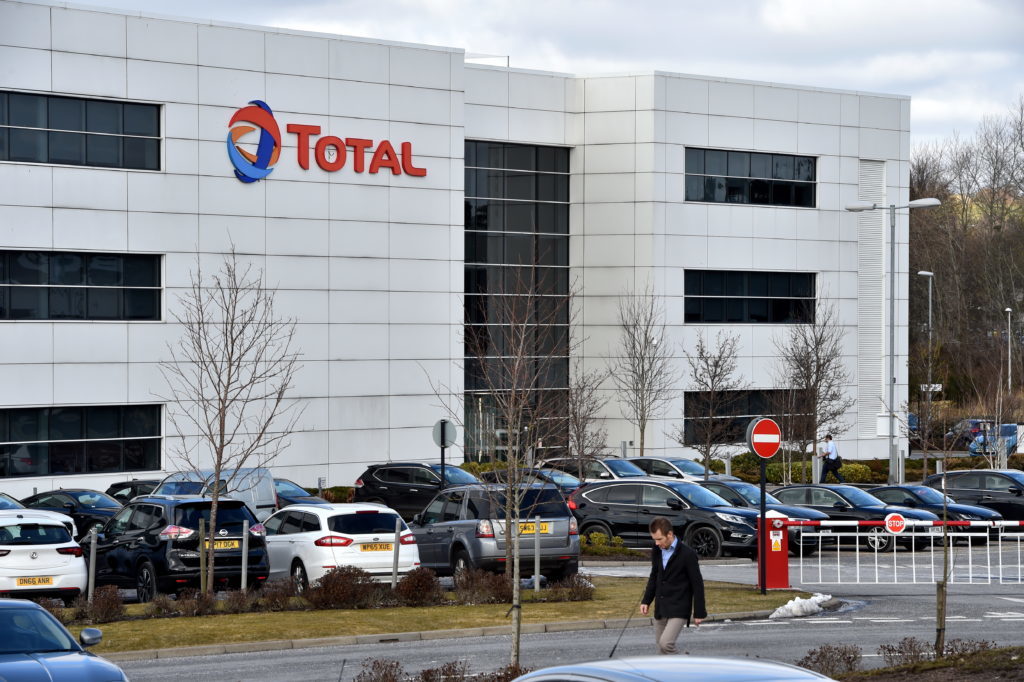 Total E&P UK swung to a £525.4million pre-tax profit last year with higher oil prices and an end to impairments in the west of Shetland.
The company, a subsidiary of the French oil major, suffered losses of £304.7m in 2017.
In accounts posted on Companies House, Total E&P UK partly attributed the increase to the fact it did not take any impairment charges last year on its west of Shetland operations, compared to a £280.2m hit in 2017.
The firm also saw turnover increase by 34% off the back of higher oil and gas prices to £1.7billion.
The average oil sales price in 2018 was $70 per barrel, compared to $53 the year before, while gas was also up to 55p per them from 41p in 2017.
Production volumes were steady at 131,000 barrels of oil per day, down slightly from 132,000.
Total E&P UK has been producing from the Laggan and Tormore fields, west of Shetland, since February 2016, with Edradour and Glenlivet following the next year.
Last year Total sanctioned a fifth well at Laggan Tormore which was aimed at fixing "compartmentalisation" issues of the reservoir, which had come to a production plateau about a year after first gas.
In September 2018 the firm announced the discovery of the one trillion cubic feet of recoverable gas at Glendronach, with first gas being "possible" by the end of this year.
It will plug into the system used to send gas from Total E&P UK's other fields in that area to a gas plant in Shetland.
Total E&P UK employed 906 employees on average, not including contractors, compared to 586 the year before.
In March 2018 Total completed its £5.8bn acquisition of Maersk Oil with the combination giving it a total headcount of around 1,500 in north-east Scotland.
Later the firm said it expected to reduce headcount by more than 300 positions held by staff and contractors.
The figures have continued to reduce due to the completion of major projects such as the Culzean development.
A Total spokesman said: "Following the redundancies that resulted from the merger between Total E&P UK and Maersk Oil UK, our headcount has reduced further due to the completion of major projects such as the offshore Culzean platform and Unisol, a major IT infrastructure initiative.
"The staff involved in these projects have been redeployed to other roles."
Total E&P UK spent £8.6million on research and development in cooperation with universities and research groups over the year and donated £91,000 to charitable causes.