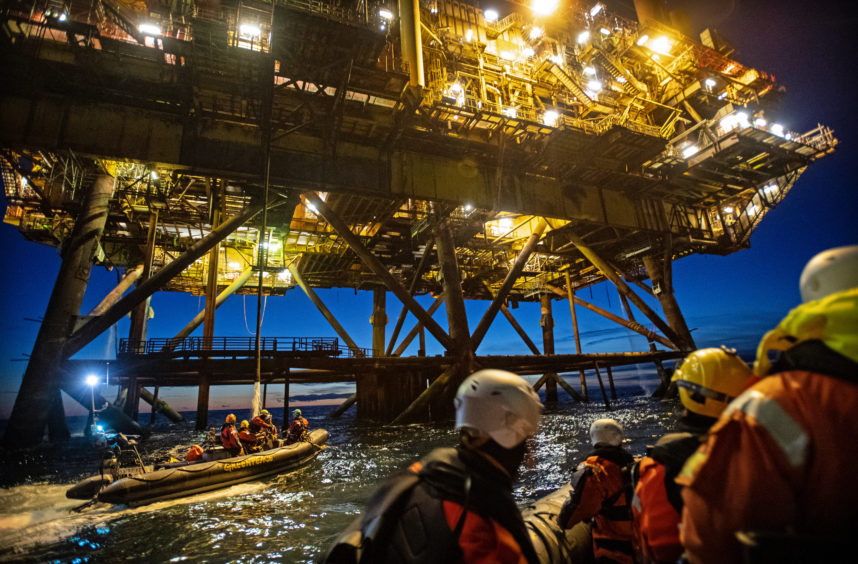 Greenpeace said last night that protestors would occupy two North Sea oil platforms for "as long as needed" to get their message across.
Activists from the Netherlands, Denmark and Germany climbed rigs on Shell's Brent field off Shetland yesterday, protesting decommissioning plans which it said would dump tonnes of "oil waste" into the sea.
Two protestors climbed the Brent Alpha platform, while another two ascended the legs of the Brent Bravo, brandishing signs and banners reading "Shell, clean up your mess".
PICTURES: Greenpeace protestors scale Shell's Brent platforms
Police Scotland said it was working with partners to ensure the matter is resolved safely.
Activists reached the field, 115 miles north-east of Shetland, via the Rainbow Warrior ship owned by Greenpeace International.
The protest comes ahead of special meeting of Ospar, an agreement between 15 governments to protect Europe's marine environment, which takes place in London on Friday.
Some countries have lodged objections to Shell's plans to leave the legs of three of the Brent platforms – Bravo, Charlie and Delta – in the sea, with concerns around the contents of concrete oil storage cells within them deteriorating.
Shell insists its plans are both safe and "environmentally sound", with any release of the cells' contents happening gradually over centuries.
Industry body Oil and Gas UK said it was "disappointing" Greenpeace resorted to these measures.
A Shell spokesman said the safety of the protestors and workers is their "prime concern".
He added: "Our recommendations are the result of more than 300 scientific and technical studies.
"These were reviewed by an independent group of eminent scientists to ensure the research was sound and that all feasible decommissioning options were thoroughly investigated.
"Our proposals were submitted only when we were convinced they were the best option: safe, environmentally sound, technically achievable and socially responsible."
Shell highlighted that very few fields have these concrete oil storage cells, arguing the decision would not set a lasting precedent.
Greenpeace has, however, described the plans as "outrageous", with there being 64 concrete cells across the three platforms.
Joris Thijssen, director of Greenpeace Netherlands, said: "The 11,000 tons of oil that is still stored in the foundation of the platforms will sooner or later end up in the sea.
"That is unacceptable.
"The North Sea is not a garbage dump. Shell has to clean up its mess.
"Greenpeace urges all Ospar governments to protect the sea and not to give in to the pressure of a major polluter."
Under rules set out by Ospar (the Oslo/Paris convention for the Protection of the Marine Environment of the North-East Atlantic), installations must be removed in their entirety once they reach the end of their production cycle.
Shell has been seeking an exemption to this, arguing the safety risks associated with trying to remove the concrete structures for the Brent Bravo, Charlie and Delta platforms outweigh the "minimal environmental benefit".
Mike Tholen, upstream policy director for Oil and Gas UK, said: "Everyone has the right to peaceful protest as long as protests are carried out safely without risk to participants or others. With our industry's focus on safe operations, we have concerns about today's actions.
"It is disappointing that Greenpeace has resorted to these measures when the consultative process is ongoing, and all parties are committed to taking part in constructive representations at this Friday's consultative meeting under Ospar."
The UK Government is expected to have final legal say on the Brent decommissioning decision.
Officially, the department for Business, Energy and Industrial Strategy (BEIS) has said a decision is yet to be made, despite reports they intend to back Shell's plans.
Last week the Netherlands joined Germany in calls for complete removal of the North Sea platforms amid concerns about the contents of oil storage cells.
The Brent protests come after five Greenpeace activists occupied an oil rig in the Cromarty Firth in June which was headed to BP's Vorlich field in the North Sea.
A major police operation got underway to remove them, which eventually ended the standoff which lasted nearly four days, costing the taxpayer £500,000.
All five admitted disorderly conduct and were spared jail in lieu of unpaid work orders.
Recommended for you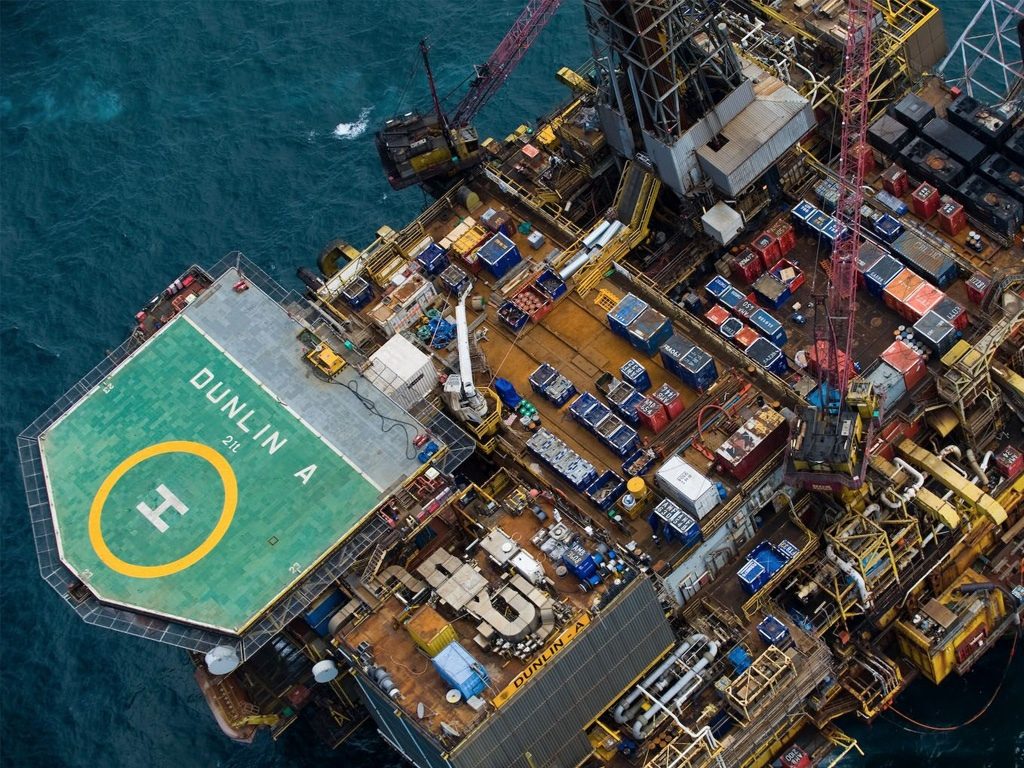 UK in decom spat with EU countries on plan for 'Brent-light' North Sea oilfield