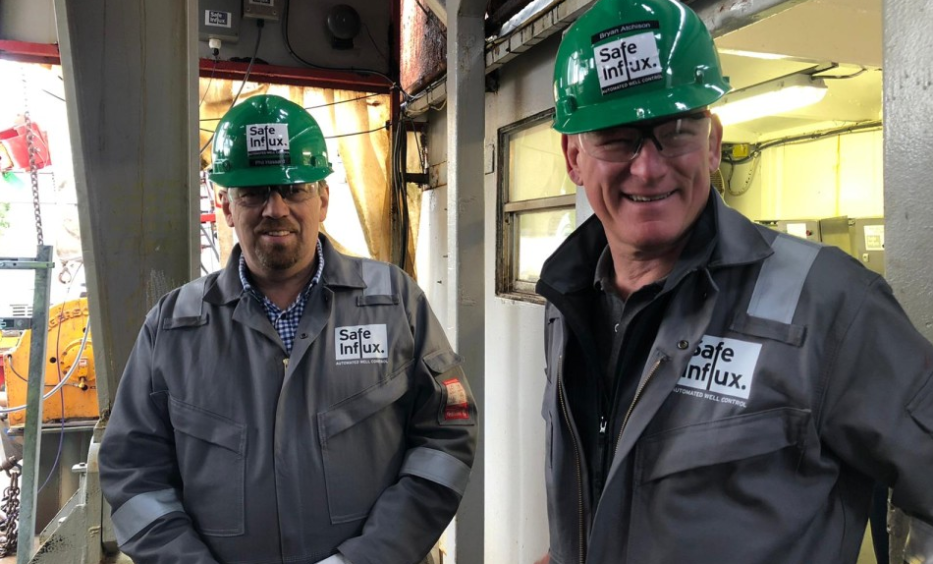 One of the most serious safety issues associated with North Sea drilling could soon be a thing of the past thanks to a new technology created and developed in Aberdeen.
Safe Influx, a group of five North Sea veterans and academics, claims to have used accumulated knowledge and experience to create a well control system able to reduce the critical danger associated with offshore oil and gas blowouts.
It is estimated the occurrence kills hundreds of workers a year and costs millions in loss of capital equipment.
The Safe Influx Automated Well Control technology, a Robert Gordon University (RGU) spin-out, allows continuous monitoring of an offshore well so that when a 'kick' happens, the technology assumes control to safely closes the well.
Bryan Atchison, the start-up's managing director, said: "We look upon this as a safety feature that should be on every drilling rig, this is a bit like a modern car than can anticipate the hazard and apply the brakes before it can even happen – it puts the drilling rig in a safer condition, faster than a human being can in a high stress situation."
Last week, Safe Influx underwent real life well testing of its technology at Weatherfords onshore test drilling rig in Aberdeen – passing all tests and receiving a high profile tech certification.
The next step is real world offshore testing in the North Sea, where the firm are being supported in their initial field trial by major drilling contractor Transocean.
Following successful offshore testing, Mr Atchison, a former drilling boss at Repsol and Maersk Oil, will look to build the business through partnerships with operators and drilling contractors "who would like to use technology to reduce their risk and reduce their cost".
He said: "This is the most exciting project I've ever been on in my life – and I've been at this for 35 years.
"We've got the opportunity to produce a piece of safety equipment which is a game-changer for the entire industry around the world.
"It's particularly edifying for us, because this is happening at the end of our careers."
Mr Atchison says he and the project designer, Phil Hassard, got the first "twinkle in the eye" of an idea in July last year.
The pair then developed a proof-of-concept by September 2018 and by October they had started Safe Influx.
Mr Atchison said he invested "tens of thousands of pounds" in buying equipment.
And early this year the firm submitted its patent.
They then worked with technical and business services organisation and maritime classification society, Lloyd's Register, to get a technology qualification certificate.
"It's basically a red stamp from them that says our technology 'does what it says on the tin'", Mr Atchison said.
In June, Safe Influx agreed an intellectual property agreement and "exclusive licence" with Robert Gordon University (RGU) where Mr Hassard and Mr Atchison work as part of the Energy Transition Institute (ETI).
The team also includes former BP well boss, Richard Rose.
The new technology is being further supported by the Oil and Gas Technology Centre (OGTC).
It was given a further stamp of approval last week by Lloyd's Register when its technology was awarded a pre-commercial certification.
Mr Atchison claims the technology couldn't have been created without the "unique collection of skill sets" within the Safe Influx team.
"We have the passion and drive to make this happen and without that it just wouldn't happen," he added.
"That unique situation, inside the university environment where we've got the time and space to do this, I cannot think of another environment where that would happen.
"The accumulated knowledge we have, and the accumulated skill sets we have, and being able to apply them to deliver this wonderful technology that's going to be of benefit to the sector is extremely enriching – if we're successful, it'll be a great success story for the north-east of Scotland."