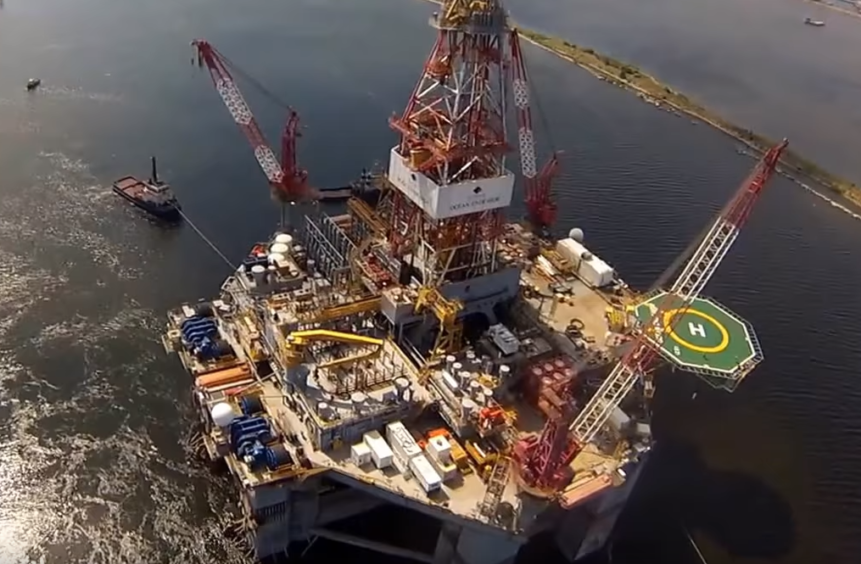 Oil giant Shell has brought in Diamond Offshore's Ocean Endeavor for drilling work at its Fram gas field in the North Sea.
Drilling work is set to begin today and should last up to 110 days, according to the latest Kingfisher Bulletin from the Seafish non-departmental public body.
The Fram field, operated by Shell, lies 136 miles east of Aberdeen.
Shell UK and Esso Exploration and Production UK have stakes of 32% and 68% respectively.
Diamond Offshore's third quarter results announced the deal with Shell was part of a £70 million backlog of North Sea contracts that included work for its Ocean Patriot and Ocean GreatWhite drilling rigs with Apache and Siccar Point, respectively.
Shell announced in June 2018 that it had made a final investment decision on the Fram project.
Analytics firm Bassoe estimates the rig's day rate at more than £100,000 per day.
At peak production, Fram is expected to produce more than 41 million standard cubic feet of a day of gas and 5,300 barrels per day of condensate, which equates to a total of 12,400 barrels of oil equivalent per day.
Steve Phimister, Shell's North Sea boss, said in 2018 that the firm was "very excited" about Fram, which will be tied back to the company's Shearwater platform.
He said Shell's investment in the Fram field showed the oil firm's "commitment and desire" to continue its investment in the North Sea.
Mr Phimister added that the gas potential at Fram "made it something which was attractive for investment".
Recommended for you

Fake BP and Shell billboards appear across Aberdeen ahead of oil conference