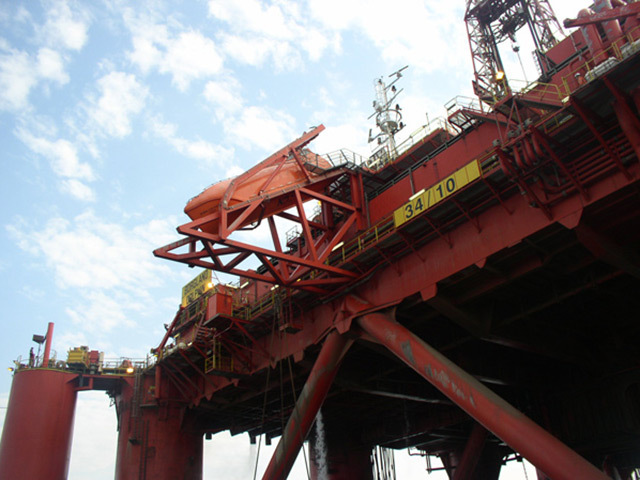 North Sea oil firm i3 Energy said today that it had made an oil discovery at the Serenity field in the outer Moray Firth.
London-listed i3 said the well backed up its pre-drill estimates of 197 million barrels of oil in place for the entire Serenity closure with the firm's acreage.
Shares were up 60.71% to 45p in early trading.
The firm, headquartered in Westhill, near Aberdeen, believes Serenity is connected to the undeveloped Tain field, operated by Repsol Sinopec.
Serenity was the second of a three-well drilling campaign for i3, which recently drilled a pilot well at the Liberator field.
Once Serenity is plugged and abandoned, Borgland Dolphin semi-submersible rig will mobilise back to the Liberator field to drill a pilot hole at a future development well.
I3 has revised its plans for developing Liberator, starting with a first phase targeting the recovery of 23m barrels from four wells.
Majid Shafiq, CEO of i3, said: "The discovery of the Serenity oilfield, a potentially very large oil resource, is a transformational event for i3 Energy.
"We now have proven oil in a second structure on our licenses. It is the culmination of three years of detailed geological and reservoir analysis and validates our regional model for the Liberator and Serenity oilfields and neighboring structures.
"We will now integrate data from the 13/23c-10 well into our geological modelling as we develop an appraisal and development plan for Serenity, which we believe is connected to the undeveloped Tain oilfield.
"This result also adds confidence to our revised mapping of the Liberator field, which utilises the same reprocessed seismic dataset now used to map the Serenity field, and integrates data from the recently drilled 13/23c-9 Liberator well.
"We now look forward to returning to Liberator where we'll continue the necessary drilling operations to progress that field towards development."
Recommended for you

Sweet 16: The key North Sea projects due to come onstream before 2027