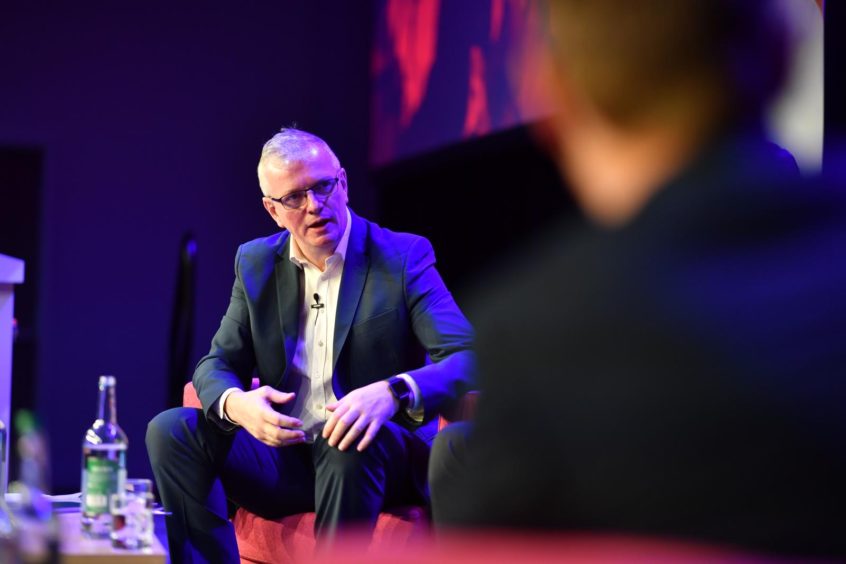 The leading trade body for the North Sea energy sector put the benefits of digital technology under the spotlight yesterday.
More than 150 people attended the Oil and Gas UK briefing on the ways digitalisation can benefit safety, efficiency and finances going forward.
Delegates also heard about the role new innovations will play in reducing carbon emissions for the oil and gas industry and ensuring it has the necessary skills required for the energy transition.
Accountancy firm Deloitte discussed how it presents "real opportunities for people to be released from routine type jobs, freeing them up to focus on value-added tasks that will provide the innovation solutions of the future".
It comes nearly two weeks after Aker Solutions announced it was consulting on nearly 100 job losses due to "digitally enabled services" meaning a "change to product and manufacturing demand" in Aberdeen.
The industry has repeatedly described the transition as a chance to up-skill workers, although Colette Cohen of the Oil and Gas Technology Centre (OGTC) conceded last week there may be "difficult times ahead" in getting digitalisation right.
Panellists from Neptune Energy, the OGTC and Opportunity North East also took part in the event at P&J Live.
Chairman of the panel and OGUK's stakeholder and communications director, Gareth Wynn, said; "Digitalisation isn't just the future, it's the here and now.
"From setting up an agile culture which removes barriers to decision making, to ensuring colleagues have fit-for-purpose skills and technologies, there are changes both big and small that this industry could make which could have a real impact on the safety, efficiency and competitiveness of our sector.
"This is an industry shaping up for the future and the delivery of Roadmap 2035 – our blueprint to a net zero future. It's clear from today's event that how we choose to embrace digitalisation could make or break our ability to be part of the low carbon economy we all want to see."
Recommended for you

What's happening with the oil and gas skills passport?