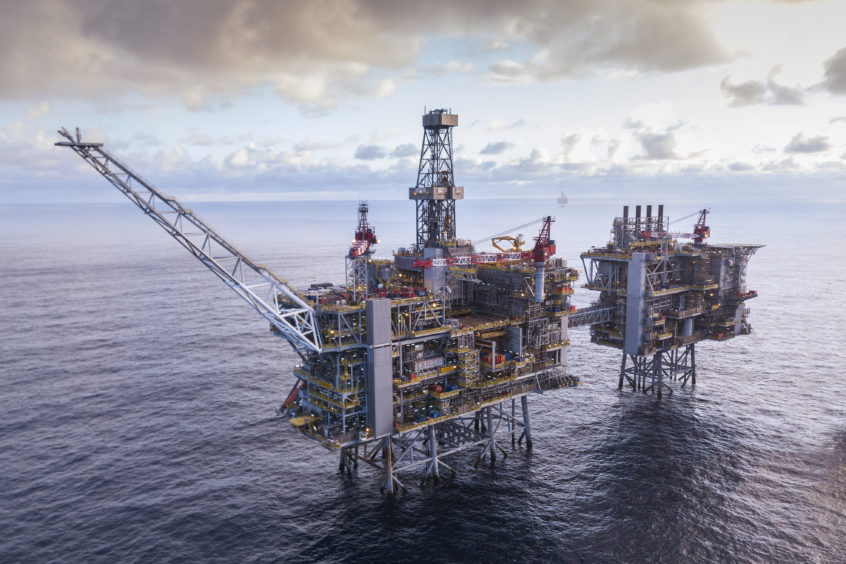 North Sea operators must reduce the almost 30-year window it takes to bring new discoveries to development, according to a new report.
The Oil and Gas Authority (OGA) has warned that the industry must quicken its "pace" unless decommissioning happens too rapidly for new discoveries to use existing infrastructure.
The Project Insights Report states the average time between offshore oil and gas being discovered and projects reaching sanction – known as Final Investment Decisions (FIDs) – is 25 years.
The time between FID and first production is then a further three years.
It added that 75% of new developments from this point are expected to be smaller and linked to platforms and pipelines which are already in place in order to be produced, rather than have new infrastructure.
The report said: "Pace is an issue as the window to use existing infrastructure reduces as more fields cease production.
"The duration from discovery to final investment decision needs to be reduced."
Clair Ridge, the second phase of BP's west of Shetland development was the only major project to reach production last year. The field was first discovered in 1977.
The report added: "Industry needs to focus on delivering projects to the correct level of detail for a Final Investment Decision as efficiently and quickly as possible, if the UK Continental Shelf is to make the most use of the existing infrastructure."
Other key findings for the 2018 period showed that 60% of projects were delivered on time, compared with 25% for pre-2017 figures.
A total of 20 projects were consented last year, requiring capital expenditure of £3.9billion.
The OGA said 2019 and 2020 are expected to see similar levels of activity but that is expected to drop to less than 10 in 2021 as plans are less mature, bringing higher uncertainty.
Recommended for you

Serenity partners 'assessing various options' to produce North Sea field