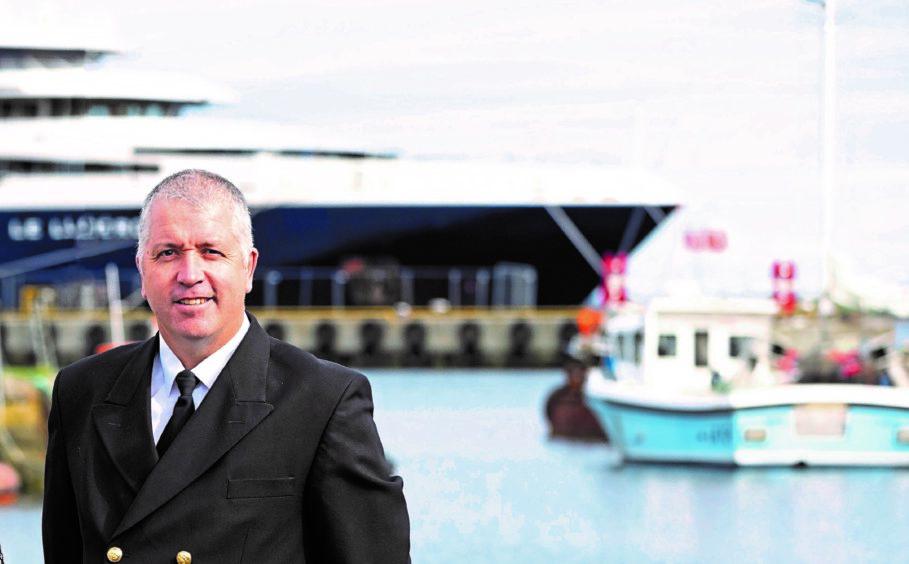 Lerwick port bosses have reported a continued upturn in offshore energy-related business during the third quarter of 2019.
Their latest figures show increases in cargo, vessel arrivals and total shipping tonnage at the Shetland harbour.
Over the first nine months of 2019, compared to the same period last year, the amount of cargo handled for the oil and gas sector was up by 77% at 67,537 tonnes.
Vessel arrivals for oil and gas work were ahead by 14.2% at 289 and the gross tonnage of shipping for the sector jumped by 46.8% to 1,534,941t.
Port chief executive Calum Grains said: "The continuing upward movement in servicing offshore activity in the northern North Sea and Atlantic is encouraging, and we remain cautiously optimistic for the future."
The total number of arrivals and the tonnage of vessels remained steady at 3,936 vessels and 10,212,403 gross tonnes respectively. Cargo increased by 9% to 679,744t, including a 4% rise in freight on Serco NorthLink's roll-on/roll-off vessels on the Aberdeen/Kirkwall routes.
The daily ferries carried 9.6% more passengers, at 122,061. Fewer-than-anticipated passengers during the March-October cruise season meant total passengers fell by 1% to 197,636 over the nine months.
There were 182,554 boxes of white-fish landed between January and September, a drop of 8.3% year-on-year, but the value of landings rose by 3.8%.
Recommended for you

Industrial action at Lerwick Port expected to hit oil and gas operations hard