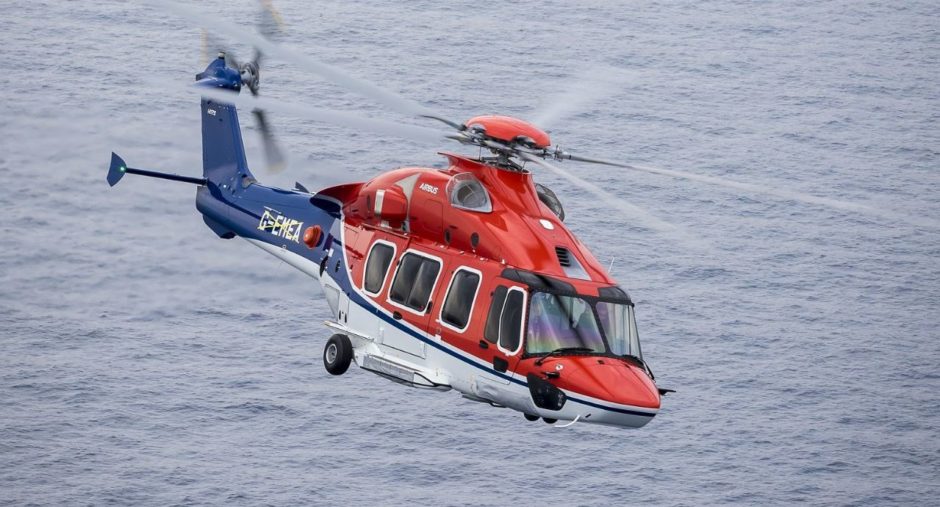 Scores of engineers have been locked in a bitter pay dispute with employer CHC Helicopter for 18 months.
The most recent pay offer by CHC was rejected this week by 95% of engineers, and a further meeting is expected to take place next week.
It is understood around 100 CHC engineers in Aberdeen and a number in England are affected.
CHC said last night it had made a "fair offer" and pressed for continued negotiations.
But the Unite trade union warned that if no "satisfactory" offer is tabled at the upcoming meeting then it would have "no option" but to consider strike action.
A spokesman for CHC said: "We believe we have made a fair offer to our engineering workforce.
"We are keen to continue to negotiate with Unite to reach a mutually acceptable agreement.
"Both parties met on 4 November and engaged in constructive discussions."
Unite regional officer Shauna Wright said engineers wanted CHC to increase its offer.
Asked about CHC's most recent offer to staff, she added: "I think the rejection rate sums up how they feel.
But Ms Wright said she was "very confident" an agreement could still be agreed.
She added: "I believe the commitment has been shown by Unite to remain open to consultation because we do believe there is a deal to be done.
"But there is a sense that after a long period with no acknowledgement with the company to increase pay that now is the time for members to see a genuine offer coming across the table.
"The meeting next week will hopefully tell us more because if no satisfactory offer comes across then we'll be left with no option but to look at industrial action."
Recommended for you

Strikes in pipeline after North Sea caterers reject pay offer