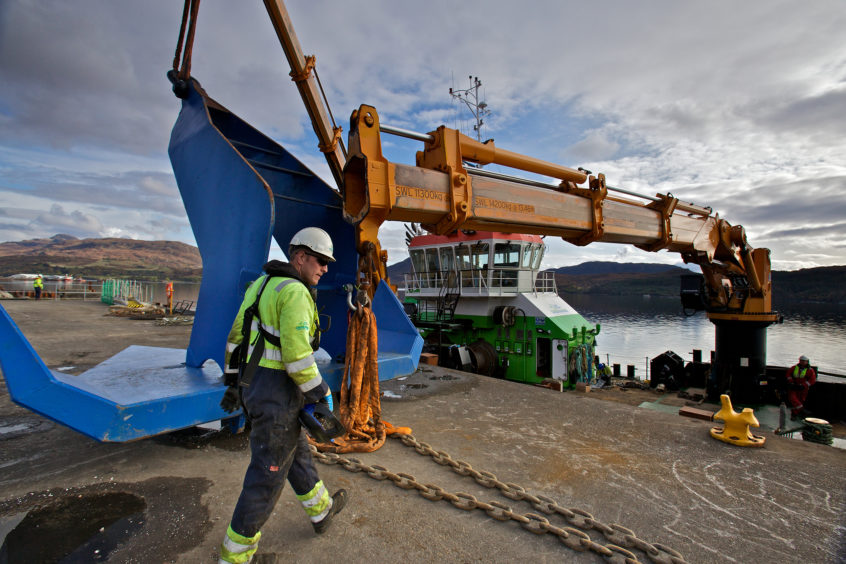 A Scottish dry dock which is seeking to host major North Sea decommissioning and renewables projects has received a £1million upgrade.
Kishorn Port in the West Highlands has received a new mooring system designed to secure the its two concrete caisson gates, each weighing 11,000 tonnes when floated.
The drydock was recently refurbished, having been a site for major North Sea construction projects like the Ninian Central platform in the 1970s, and earlier this year hosted the world's largest semi-submersible rig, the Ocean GreatWhite.
Owners, Kishorn Port Limited (KPL), said the ongoing investment to upgrade the dry dock strengthens its position for "major decommissioning projects for oil and gas assets and for construction of offshore floating wind structures".
Highland marine equipment firm Gael Force Group was awarded the £1m contract to manage the specification, sourcing and delivery of the mooring system.
Meanwhile Orkney-based Green Marine Energy Services was subcontracted to carry out its deployment and positioning.
KPL director Alasdair Ferguson said: "Our commitment to invest in upgrading the dry dock facility with a new anchoring system is a further indication of the enhanced position Kishorn Port holds as a leading decommissioning and fabrication destination.
"As the port's facilities strengthen, so do the prospects for increased rural employment and opportunities for growth in the local area."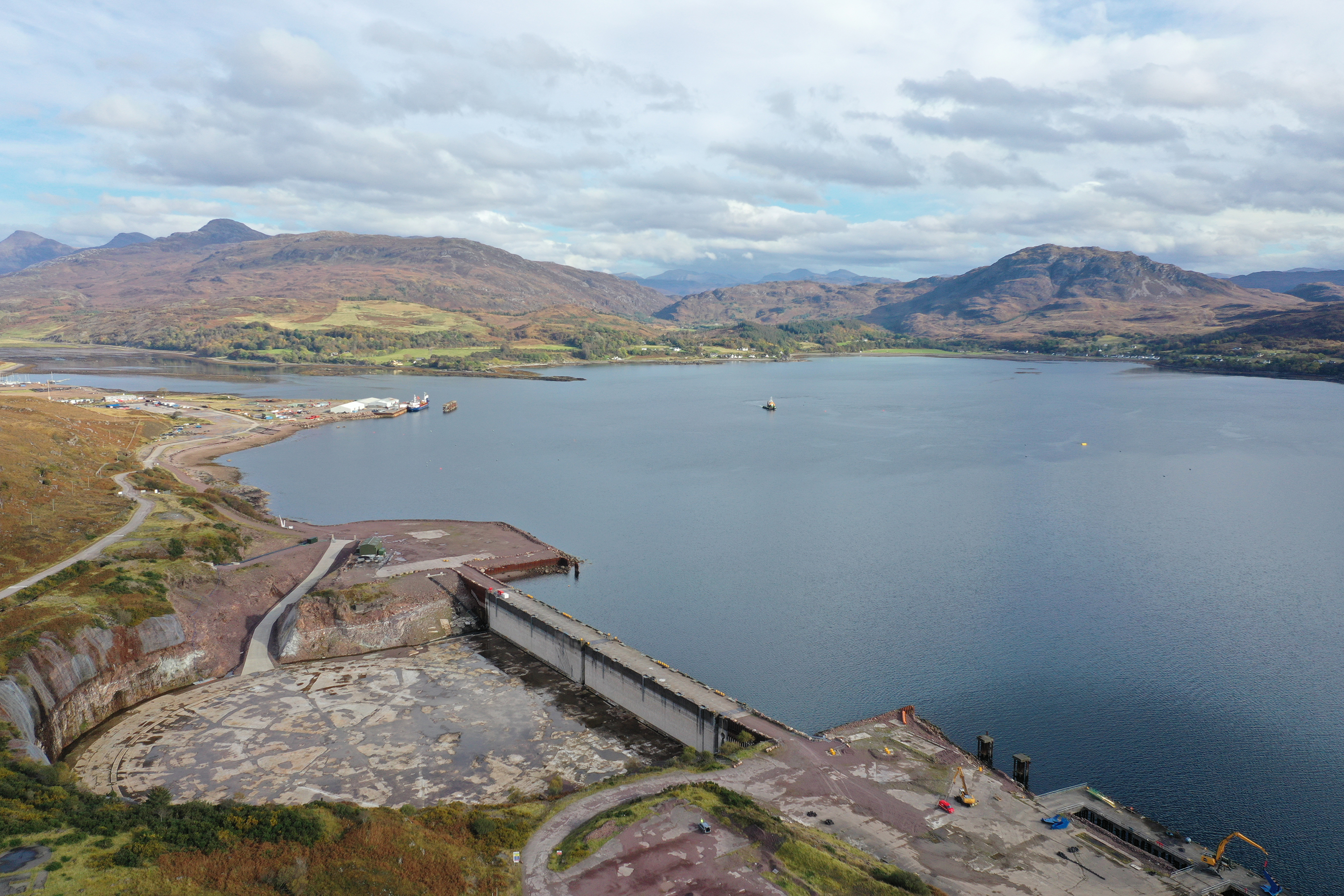 Gael Force was founded in 1983 in Stornoway in the Outer Hebrides and now employs around 260 people across Scotland, England and Canada.
Sales director Jamie Young said: "This was a project of a significant magnitude and we are pleased that KPL placed their trust in us and our reputation as an experienced moorings supply partner.
"Our chosen installation partner Green Marine were completely professional in their approach to installation, carrying out their tasks on time and without issue.
"It is satisfying for us, as a Highland business, to be playing a part in the continued development of these first-class port and dry dock facilities in the area."
The Kishorn drydock and yard once employed over 3,000 people in the early years of the North Sea oil and gas boom.
In 1978 it supported the construction of the 600,000tonne Ninian Central platform, which at the time was the largest ever concrete structure to be moved on the planet.
Yard operators Howard Doris succumbed to insolvency in 1988, with the facility lying largely dormant until 1992 when it was used to support construction of the Skye Bridge.
KPL, a joint-venture of Ferguson Transport and quarry firm Leiths, secured permission for the redevelopment in 2013, and has promoted its capacity for oil and gas and renewables projects.
With the backing of the Scottish Government's Decommissioning Challenge Fund and Highlands and Islands Enterprise, the firm carried out a £450,000 project in 2017 to restore the dry dock to full working order.