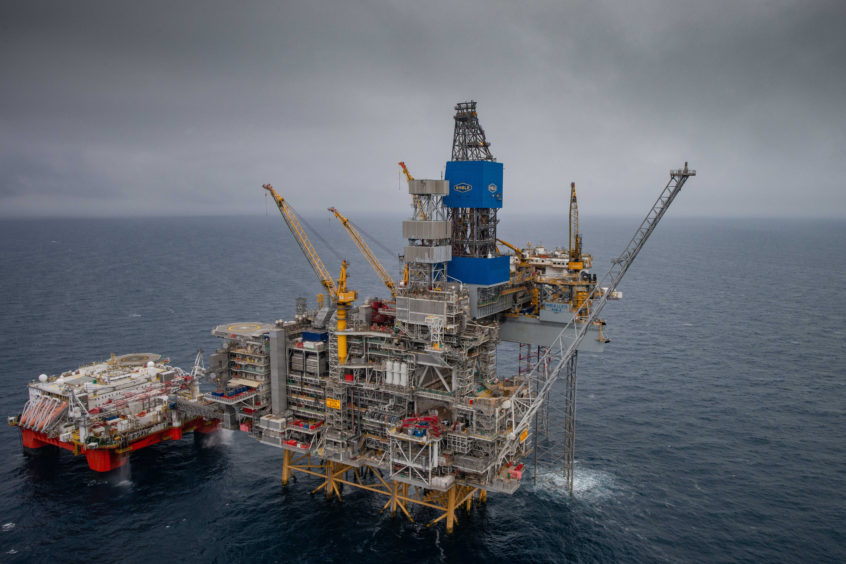 Equinor's chairman has said its new Mariner project in the UK North Sea is now a "significant point of reference" for growing the international business.
Jon Reinhardsen addressed an audience during an official opening event for the giant project east of Shetland in Aberdeen last week.
He hailed the delivery of "one of the largest and complex projects that Equinor has undertaken".
He said: "Equinor is growing internationally. We will double our operated share of production to 40% in 2025 and reach 50% by 2030.
"This shift will allow us to have an even stronger impact on our international operations going forward.
Mr Reinhardsen added they will take lessons from Mariner "as we develop our global portfolio and increasingly take on the role as operator around the world".
First oil from the project, discovered in 1981, came in August after a £6.4bn investment from the Norwegian energy giant, which is hoping to use lessons from Mariner for its next large North Sea project, Rosebank.
LOW CARBON 'OPPORTUNITY, NOT A THREAT'
Mr Reinhardsen and new North Sea boss Arne Gurtner addressed the additional scrutiny being placed on the sector, saying the energy transition should be seen "as an opportunity, not a threat".
It comes as Equinor has deployed a raft of new technologies on Mariner to reduce the amount of energy it takes to extract the oil.
Torgrim Reitan, executive vice president for development and production international, said boosting investment in renewables is important, but so is reducing emissions from operations like Mariner.
He said: "The way that we address the energy transition is an integral part of all the decisions that we are making and having a positive impact in all parts of the business is very crucial.
"We're growing our business in renewables, which is important, but what comes across as very, very important as well is the impact we can have on industry and the impact we can have on our operations.
"We have an average C02 per barrel emissions of around 9kg per barrel while the global average is around 15. So we have been working on this diligently and we will continue to do that in all of our international operations as well.
"On Mariner we see the potential to improve the footprint further. Given the energy intensity needed to produce heavy oil, I would say that current emissions are very competitive and we think we can improve it even further.
"Getting to know the reservoir well and testing out new technologies and using that with less energy can have a significant impact on energy efficiency and improve recovery at the same time.
"We think we can achieve both those measures."
Recommended for you

North Sea firms hand back swathes of licences to NSTA regulator