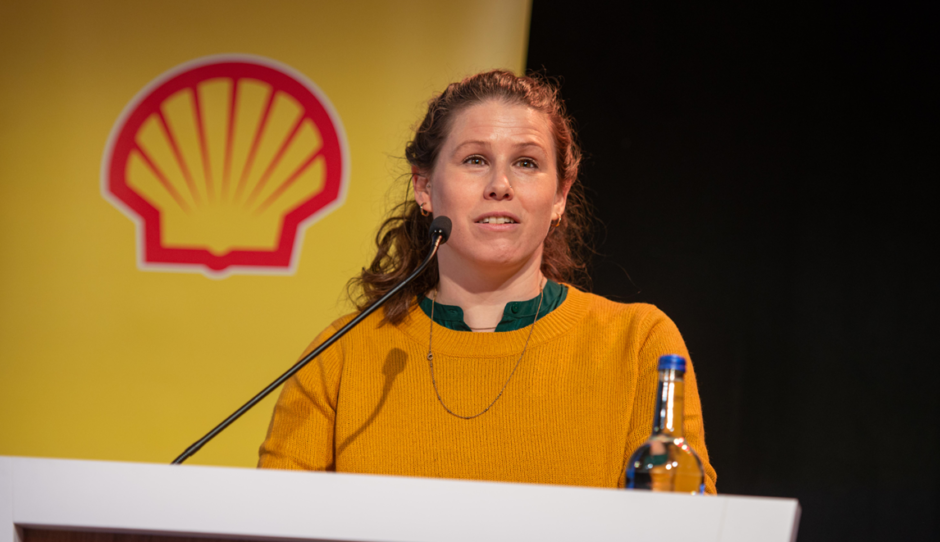 More than 200 industry professionals attended an "inspirational" Shell-sponsored event focused on creating a diverse offshore workforce on Friday.
Award-winning writer and campaigner, Caroline Criado Perez OBE, headlined the Axis Network's Gender Balance event at the new P&J Live to discuss the need to do more to create a structure of inclusion beyond attraction, and into development, promotion and retention.
She also spoke about industry concerns surrounding performance appraisals and whether survival suits are designed with women in mind.
Axis Network vice-chair Erica Kinmond opened the event by discussing the gender data gap, the myth of meritocracy and the importance of workplace culture with Ms Criado Perez.
Craig Shanaghey, of Oil and Gas UK and Wood, and Steve Phimister, vice president of upstream at Shell UK, also joined Ms Criado Perez for a panel discussion.
Mr Shanaghey said: "I see a diverse workforce as a huge opportunity, rather than an issue to be solved."
While Mr Phimister added: "There's plenty of research to show that companies with diverse leadership teams do better."
Shell also held its Girls in Energy event alongside the Axis Network event.
John Raine, social investment manager, Shell UK, said his firm had "a vital role to play" in inspiring the next generation of female engineers and scientists.
He added: "We need to develop and recruit the right people to meet one of the biggest challenges facing the world right now: Delivering affordable and sustainable energy, while reducing carbon emissions.
"We know the UK is facing a major shortage of STEM skills.
"Research tells us that we need to double the number of people going into engineering and critically we need to encourage more women to consider a career in the energy industry – who are traditionally are under-represented in the energy industry."
Recommended for you

Women In New Energy conference brings pioneering leaders to Aberdeen