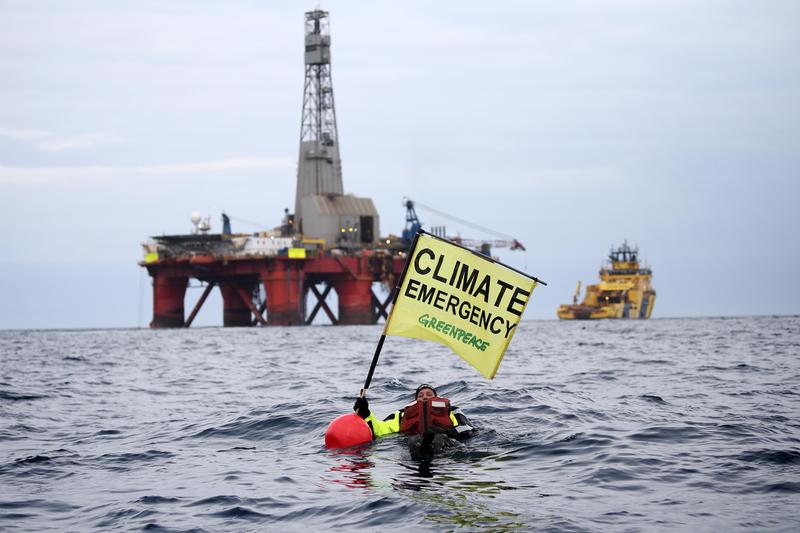 The UK North Sea will welcome more cash from overseas to bridge the gap left by traditional investors who are turning their backs on oil and gas, a new report said.
Concerns about climate change and oil price volatility are making it more difficult for investors to justify pumping cash into the sector, industry chiefs admitted, according to the report by financial services firm PwC and industry body Oil and Gas UK (OGUK).
The actions of Extinction Rebellion, media focus on Greta Thunberg, and net-zero emissions pledges from government have all "stoked hostility" against the oil and gas industry in some sections of society, the study claimed.
Those involved in the UK oil and gas industry need to make a better fist of explaining their economic impact and the country's continued reliance on hydrocarbons, even if it is an "unpopular narrative".
More than 20 senior executives working in the sector were interviewed for the report, titled, "Turning the Tide – The Transformation of the North Sea".
They warned that "changing public attitudes" may shrink pension funds' appetites for investment, while diminishing returns from the sector may dent infrastructure funds' confidence.
And the interviewees predicted that regulatory pressures and investor expectations would stiffen further, adding to operators' struggles to raise public funding for projects.
Exploration and production firms will soon learn that reducing methane leaks and preventing flaring won't be enough to turn the tide of investor and public sentiment.
They will need to significantly improve their carbon footprints, which could mean making "major investments" in renewable energy or carbon capture, usage and storage (CCUS).
In a sign of the times, Chrysaor and Shell agreed to take part in the Acorn CCUS project at the St Fergus gas plant near Peterhead earlier this year.
Report authors highlighted examples of investment funds reducing their exposure to oil and gas, including Legal & General's recent decision to divest from ExxonMobil, blaming the US major for not adequately addressing climate change.
As a result, operators may increasingly seek private capital from sovereign wealth funds and "family businesses emanating from Asia and the Middle East".
According to the report, these investors are "less sensitive" to environmental challenges" and are keen to invest in a UK oil and gas industry which benefits from a "stable regulatory and fiscal regime".
This trend is already taking shape, highlighted by the acquisition of most of Chevron's UK business by Delek Group, which is majority-owned by Israeli billionaire Yitzhak Tshuva.
Meanwhile, some interviewees predicted smaller private-equity backed operators could grow by merging, while larger ones may look to float on stock exchanges.
Ariel Flores, North Sea regional president at BP, said competition for investment from other regions and industries, like renewables, would only increase.
But Mr Flores said he was confident the UK North Sea could keep finding ways of developing oil and gas more safely and cleanly.
Alistair Stobie, chief financial officer at Hurricane Energy, said: "The government needs to set out very clearly that there is an energy transition and it involves oil and gas. Without the latter, your world ends."
Mitch Flegg, chief executive of Serica Energy, said: "The current portrayal of the industry as dirty is flawed – we all need to work together to get that message across."
Recommended for you

Shell and Exxon launch sale of UK Southern North Sea assets, Reuters reports