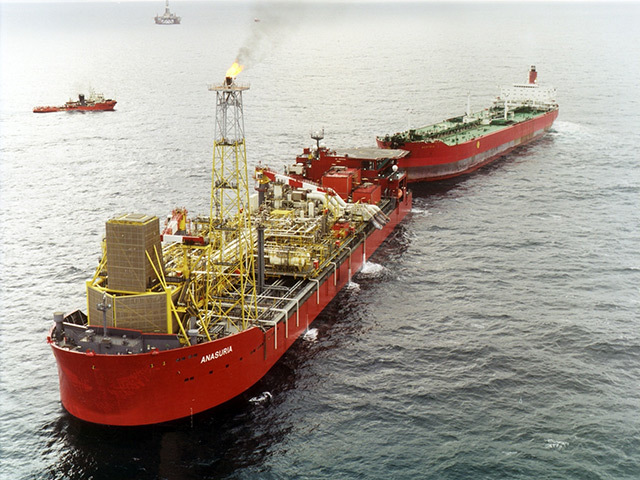 Malaysian firm Hibiscus Petroleum has opted to use a floating production, storage and offloading vessel (FPSO) to develop a number of assets in the UK North Sea.
Hibiscus said it had weighed up no fewer than 34 development scenarios for the Marigold and Sunflower fields, 155 miles north-east of Aberdeen.
Wholly-owned subsidiary Anasuria Hibiscus UK bought 50% of the assets from India's Aban Offshore for £28.5 million last year.
They are thought to contain 60 million barrels of oil.
Hibiscus said it had established a "dedicated project team, located in Kuala Lumpur with a modest presence in Aberdeen" to guide the project.
The team has been tasked with coming up with a field development plan by the end of next year.
The company intends to deliver the oil in two phases, the first of which would involve drilling three wells on Marigold before tying them back to the FPSO.
Resources from Sunflower would be produced as part of the second phase, which could also incorporate the 4-8 million barrel Crown field.
Hibiscus recently struck a £4m deal to buy from United Oil and Gas and Swift Exploration.
The deal is subject to the receipt of regulatory approvals and the appointment of Anasuria Hibiscus as operator.
Hibiscus' other UK North Sea interests are in the Anasuria Cluster, 110 miles east of Aberdeen
The cluster comprises the Teal, Teal South, Guillemot and Cook fields, which produce to the Anasuria FPSO.
The assets are operated by Anasuria Operating Company (AOC), a joint venture between Hibiscus and fellow Malaysian firm Ping Petroleum.
Last year, AOC succeeded with a first sidetrack well on Guillemot A, which could yield 1.5m barrels in total.
The Malaysian duo then set about trying to unlock another 1.7m barrels with a second sidetrack well on the same field.
The Stena Spey completed the job at the end of August and the well flowed at a rate of 1,800 barrels per day.
AOC also participated in a project to increase production from Cook, operated by Ithaca Energy.
A water injection well was completed in May, and the installation of a pipeline linking the well was finished last month.
Third quarter production from the Anasuria Cluster was 2,589 barrels of oil equivalent per day.
Hibiscus has set itself a target of delivering 5,000 boe per day from Anasuria in 2021, with total group output of 20,000 boe per day.
Its other producing asset is North Sabah, in which it has a 50% stake, offshore Malaysia.
Recommended for you

UK North Sea sees chance for political reprieve in energy crisis