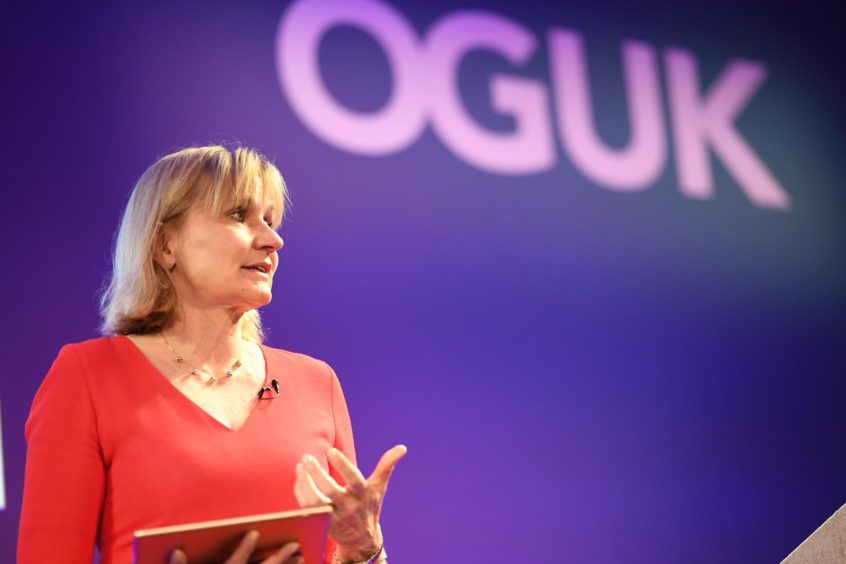 North Sea oil and gas leaders are set to produce new industry research outlining how the sector is "reinventing" itself for the energy transition.
Oil and Gas UK (OGUK) will present its findings in at this years Energy Transition Outlook 2019 business breakfast on December 3 at P&J Live in Aberdeen.
OGUK said the report outlines the industry's achievements over the last year and looks at what is now required to move the UK closer to the government's net-zero objective.
Deirdre Michie, chief executive OGUK and panel chair, said: "Our industry is renowned for its people, skills and capacity to solve problems and find solutions.
"This is a powerful and positive combination that is already being deployed to ensure the North Sea plays its part in the energy transition.
"Alongside delivering the energy we need, the sector is already focussed on lowering its own emissions and helping deliver a net-zero economy in the decades to come."
Will Webster, report author and energy policy manager OGUK, will host a panel at the business breakfast.
It includes Ariel Flores, regional president of BP North Sea, Steve Phimister vice-president of UK Upstream for Shell and Troy Stewart, head of energy industries for the UK and Ireland at ABB.
Graham Hollis, Aberdeen office senior partner for event sponsor Deloitte, added: "Since the Energy Transition report was launched last December, companies and bodies from across the sector have united to take bold steps towards delivering a net-zero oil and gas basin.
"It is important to reflect on these and celebrate the industry's collective drive to achieve the UK and Scottish Government's net zero carbon targets."