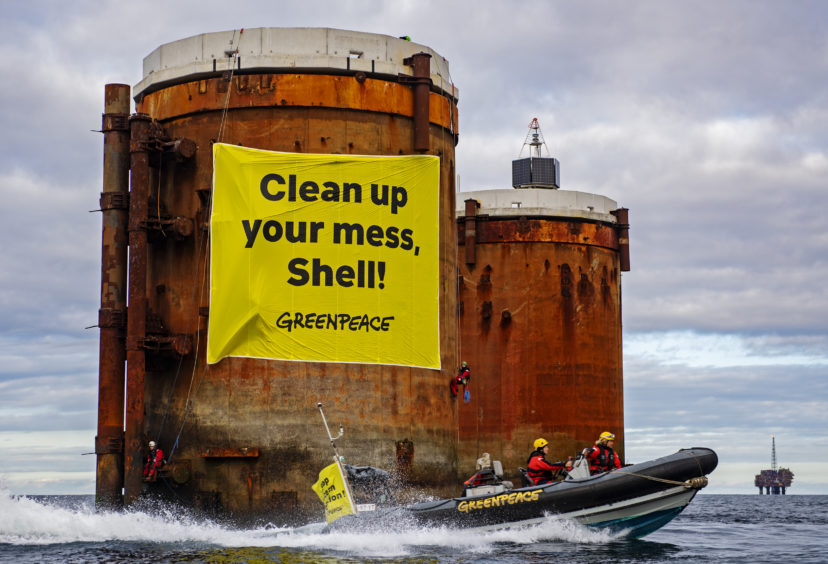 A court ruling on North Sea protests held by Greenpeace at Shell's Brent field has been delayed until next week.
Oil and gas giant Shell is seeking an interdict to prevent the climate activist group from re-entering its Brent field to protest against fossil fuel extraction.
The ruling was set to take place in Edinburgh yesterday.
It will now be held on Wednesday 4 December 2019.
Greenpeace said this week it would defend its right to protest.
Shell argued that it is seeking "only to prevent Greenpeace protestors breaching the statutory 500 meter safety zones around platforms in the Brent field".
Protestors from the Netherlands, Denmark and Germany climbed rigs on Shell's Brent field off Shetland last month, protesting decommissioning plans which it said would dump tonnes of "oil waste" into the sea.
Two protestors climbed the Brent Alpha platform, while another two ascended the legs of the Brent Bravo, brandishing signs and banners reading "Shell, clean up your mess".
Activists reached the field, 115 miles north-east of Shetland, via the Rainbow Warrior ship owned by Greenpeace International.
Recommended for you

Start-up confirmed Shell Pierce North Sea gas project