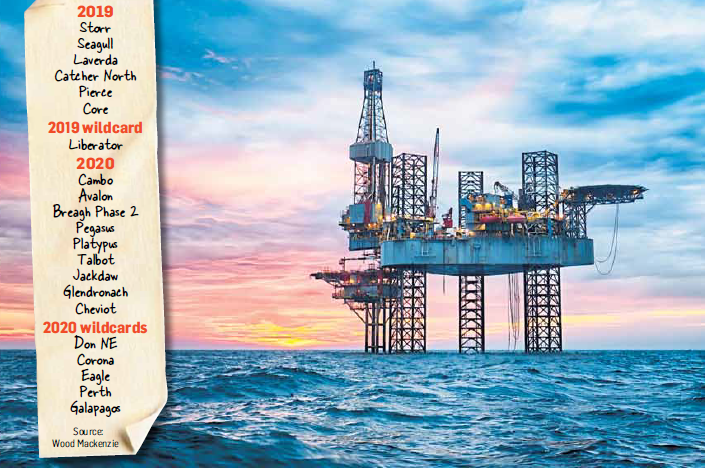 A bumper year for new project sanctions on the UK continental shelf (UKCS) in 2018 has been followed by an underwhelming 2019, analysts have said.
They said projects were being pushed back because smaller operators are struggling to get access to finance or find larger partners.
About a dozen new field approvals were delivered in 2018, more than in the previous three years combined, Oil and Gas UK said in its Business Outlook Report.
Up to 15 were anticipated this year, but OGUK said in its Economic Report in September that the final total would be between eight and 10.
For the year to date, six final investment decisions (FIDs) have been made, according to Wood Mackenzie.
And the tally could max out at six, barring some latecomers.
Private-equity backed Neptune Energy set the ball rolling in March when it gave the go-ahead for the 50 million-barrel Seagull project, which will be tied back to BP's Etap facility in the central North Sea.
Other FIDs included Apache's Storr field, expected to come on stream in the Beryl area during the current quarter, Premier Oil pressed go on a couple of tie-backs in the Catcher area, and Independent Oil and Gas finally committed to its "core project" in the southern North Sea.
Shell and Ithaca also decided to proceed with the depressurisation of the Pierce field to allow gas to be exported, as well as oil.
It's understood that Wintershall Dea made FID on Sillimanite in the southern North Sea in 2018, but only formally announced the decision in February 2019.
Meanwhile, a number of FIDs slated for 2019 have slipped into next year, and perhaps beyond, including Cheviot (Alpha Petroleum), Breagh Phase 2 (Ineos), Platypus (Dana Petroleum), Corona (Apache) and Galapagos (Bridge Petroleum).
Lucy King, research associate, North Sea upstream oil and gas at Wood Mackenzie, said some of the projects which were expected to "cross the line" this year, but have been delayed, had "financial risks associated".
To get them over the line, the operators needed to secure funding or find someone to partner with, but that has proven difficult.
Other projects are taking longer to get the thumbs-up due to their complex nature.
Furthermore, the pre-FID project basket is being replenished too slowly.
Exploration is "not really filling the gaps" created when projects do get over the line, Ms King said.
She said this year's total would be "disappointing" when stacked up against 2018's impressive tally.
Looking at 2019's haul in a historical context doesn't make for much better reading.
Kevin Swann, senior research analyst at Woodmac, added that 2019 was a let-down, not just in terms of FID numbers, but also the scale of the projects, which were generally "pretty small" and commanding modest capex.
OGUK chief executive Deirdre Michie agreed that 2019 would be viewed as a disappointing year for projects.
Ms Michie said: "New projects have not come through in a way we hoped they would.
"That's disappointing and reflects the fact that we have an industry that's cautious."
Companies want to make sure their projects can turn a profit if oil prices drop back to $40-50 per barrel.
Ms Michie said industry had to "think differently" to get projects over the line or delays would continue.
"There are still hydrocarbons out there. We have to be efficient, cost effective and fiscally attractive so that we can keep unlocking and filling the hopper. It's just constant. We can't let up."
There are reasons for optimism. Woodmac predicts that FIDs will increase next year, with line of sight on 9-14 sanctions.
And some of next year's FIDs are likely to be biggies, including phase one of Siccar Point Energy's 900 million-barrel Cambo project and Total's 175m barrel Glendronach development, both off Shetland.
Spacing out projects might also be beneficial from a supply chain point of view, Ms King said.
The oilfield service sector has been squeezed tight and does not have the capacity it had pre-downturn.
If projects clump together, competition for supply chain services will increase.
That raises the threat of price inflation or costly delays on some projects.
Recommended for you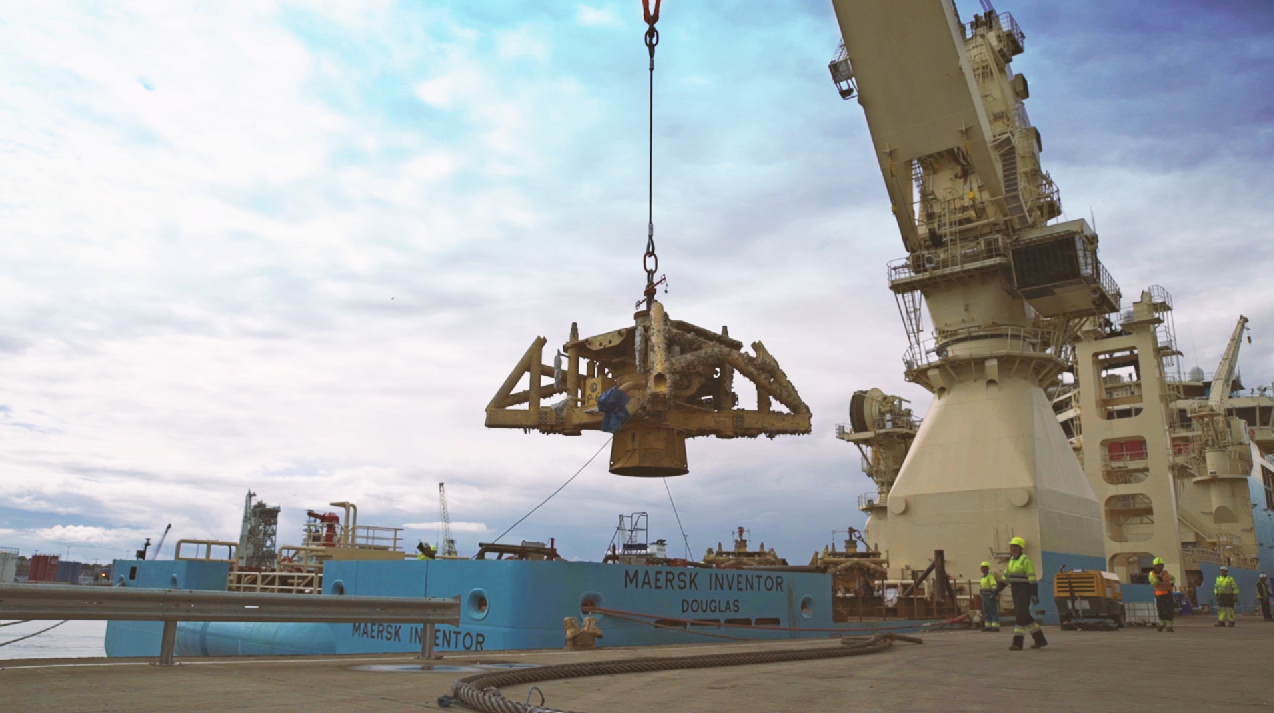 Virtual Tech Showcase: Payment issues blight North Sea collaboration