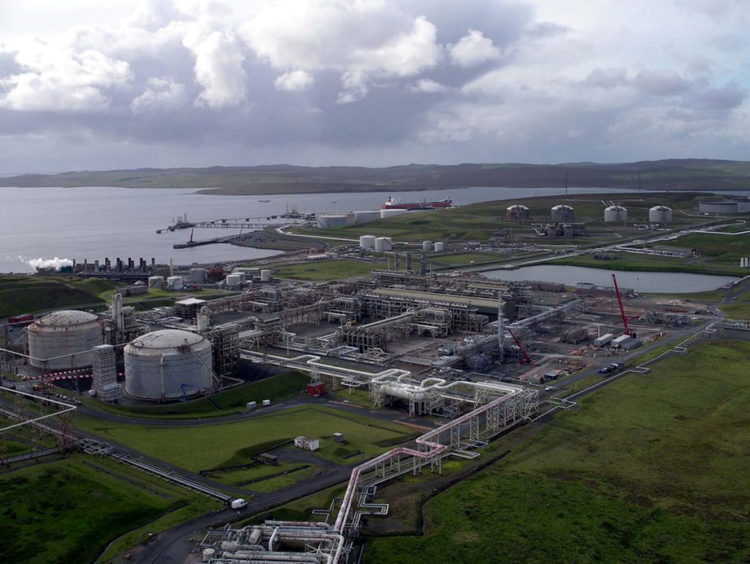 BP expects to make a "properly assessed decision" next year on whether to keep exporting oil to Shetland's Sullom Voe terminal.
EnQuest, who operates the facility, is hoping to keep the key contract and avoid BP bypassing the terminal.
Oil is currently exported from the Clair field in the West of Shetland to the facility via an existing pipeline, although other options are being assessed.
North Sea regional president Ariel Flores said: "We're continuing to assess and no decision has been made.
"I think we now are able to make a properly-assessed decision in 2020.
"We continue to work with Sullom Voe, to look at what's been presented going back and forth, being real clear on technically what we require for Clair oil and any future developments and also assessing any other potential technical options, whether that's offshore, other pipelines and that's all still in the works."
Earlier this year EnQuest confirmed it would cut 80 jobs at the site in a bid to keep it competitive as it aims to retain and win new business.
The company managed to reduce operating costs by a 25% to £150 million in 2018 but EnQuest needed to lower the bill further with jobs cuts.
BP is the former operator of Sullom Voe and transferred control of the facility in December 2017.
Since then, BP has started up Clair Ridge, a giant extension to the Clair field which is expected to recover 640million barrels of oil equivalent over 40 years, which also exports to Sullom Voe.
The operator also has designs for a third phase, Clair South.
Mr Flores added: "The positive is there are multiple options which is really good technically, commercially, and that just helps us in getting pencils really sharpened and underpinning plans that will help us make the most informed decision we can make when we finally do make a decision."
Recommended for you

BP takes FID on new Shetland gas pipeline