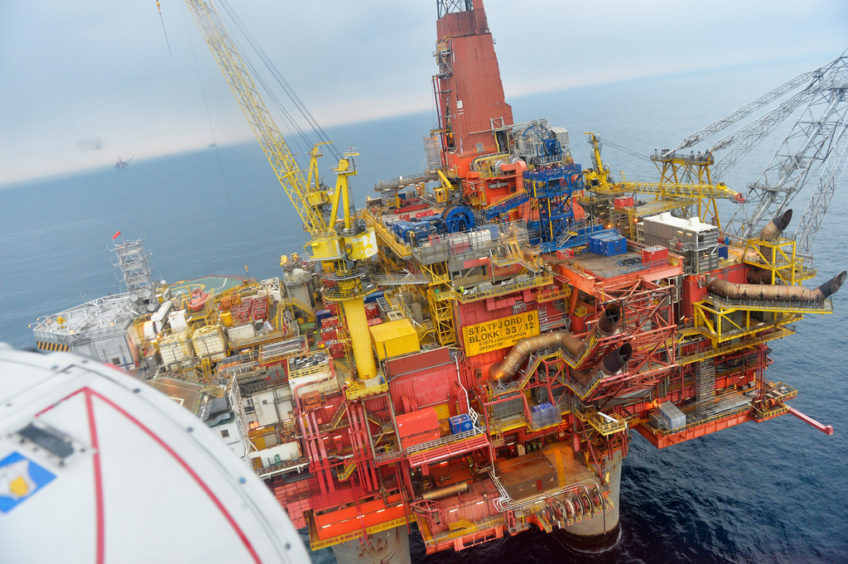 Norwegian energy major Equinor has started up production from its 2 million barrel Barnacle field in the UK North Sea.
Barnacle is the third UK offshore project to come on stream in 2019, following Mariner, in August, and Utgard, a month later.
Although located on the UK continental shelf, Barnacle is producing using infrastructure in the Norwegian North Sea.
Equinor turned the project around rapidly, with just 14 months lapsing between licence award and production start-up.
In its environmental statement for Barnacle, published earlier this year, Equinor said the development was "time critical", because the host platform – Statfjord B – is expected to stop producing in 2025.
The field, 1.2 miles from the UK-Norway maritime border, should plateau at around 4,300 barrels of oil equivalent per day.
Equinor is the operator of Barnacle with a 44.34% stake. Its partners are ExxonMobil, with 21.37%, and Spirit Energy, on 34.3%.
Arne Gurtner, senior vice president for Equinor's UK and Ireland offshore operations, said: "Barnacle delivers value on both sides of the median line by unlocking otherwise stranded resources in the UK.
"The speed and success of this development relied on innovative commercial solutions and the close collaboration between partners, regulators and authorities in both the UK and Norway.
"Its successful delivery and those of Mariner and Utgard, along with our natural gas supplies and growth in offshore wind, underline our commitment to the UK as a broad energy company."
Hege Flatheim, vice president for Statfjord operations, says, "By using our existing infrastructure we can realise smaller discoveries that would not otherwise have been profitable enough to develop. At the same time, we are adding valuable volumes to Statfjord B."
Equinor added it was the largest supplier of crude oil to the UK and the largest supplier of natural gas.