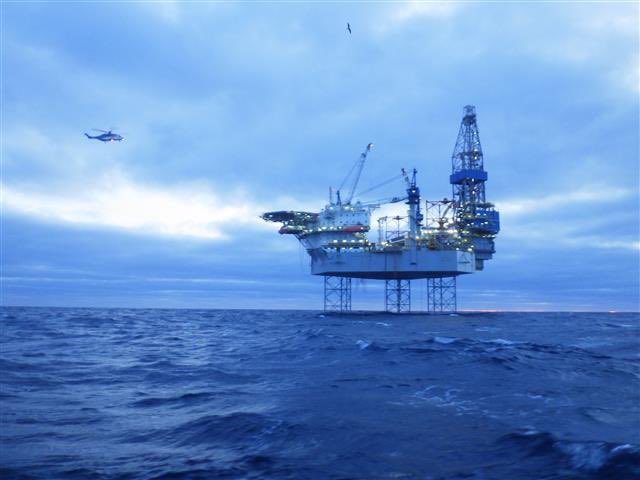 RockRose Energy has said it is beginning a "significant period of development activity" over the next year, starting with its West Brae field.
The North Sea operator is preparing to drill the first of two infill wells at the North Sea project, aimed at accessing eight million barrels of gross oil reserves and to boost output at the Brae complex by up to 6,000 barrels per day.
The London-listed firm said they are the first of seven wells RockRose will participate in by the end of 2020 while "further investment in growth projects is anticipated in 2021 and 2022".
RockRose said the Noble Houston Colbert rig is on site and is expected to bring the first West Brae well (WPGZ) on stream by the end of the first quarter of 2020, with the other (WPOZ) following in Q2.
The firm also looked ahead to a four-well campaign at the Shell-operated Arran gas/condensate development scheduled to start in the first quarter of next year, which RockRose has a 30.4% stake in.
In addition, the first of two infill wells as part of the life extension project for Repsol Sinopec Resources UK's (RSRUK) Blake field is due to be drilled in the second half of next year.
RockRose owns a 30.8% stake in Blake.
Executive chairman Andrew Austin said: "The spudding of WPGZ will represent just the start of a sustained period of drilling activity for RockRose.
"This will add significant production and value to the Company, as we continue to deliver on our strategy; growing production and generating surplus cashflow that can be reinvested to maximise returns for shareholders".
In July RockRose completed its acquisition of Marathon Oil's UK business which included the Greater Brae Area as well as a 28% interest in BP's Foinaven development and its satellites.
RockRose is among a number of firms which has recently been reported as making a bid for North Sea producer Siccar Point Energy.