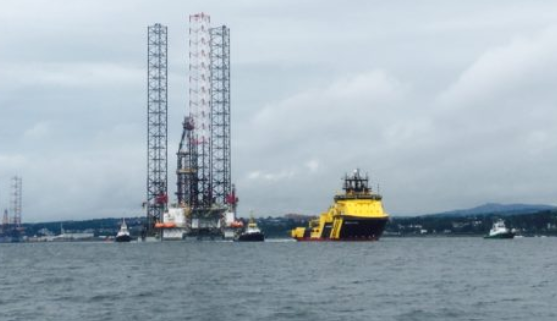 Spirit Energy said today that it would take up the reins as operator of a southern North Sea discovery.
Dutch firm One-Dyas confirmed yesterday that it struck oil with its Ossian-Darach exploration well, but did not provide a figure for discovered volumes.
Spirit said both oil and gas were encountered and that further appraisal would be required to confirm volumes and commerciality.
Subject to regulatory approval, Spirit will become operator of the licence containing Ossian-Darach from February 1, 2020.
Spirit has a 35% stake in the licence, One-Dyas has 35% and Neptune Energy is on 30%.
Meanwhile, data from a discovery on Andromeda North will be integrated into the ongoing development work within the Greater Pegasus Area, Spirit said.
Spirit's partner on Andromeda North, Hague and London Oil, said last week that a significant gas column had been detected, but that the results were at the "lower end of expectations".
Spirit said today that Andromeda had several moderate to good quality sandstone "packages".
Anne-Sophie Cyteval, UK subsurface manager at Spirit Energy, said: "We are very pleased with the results we are seeing in the southern North Sea, and on Ossian-Darach look forward to continuing our work with our partners as we move towards operatorship of the licence.
"Each well improves our understanding of the area and we have confidence that this is an important area of the North Sea for Spirit Energy worth continued investment."