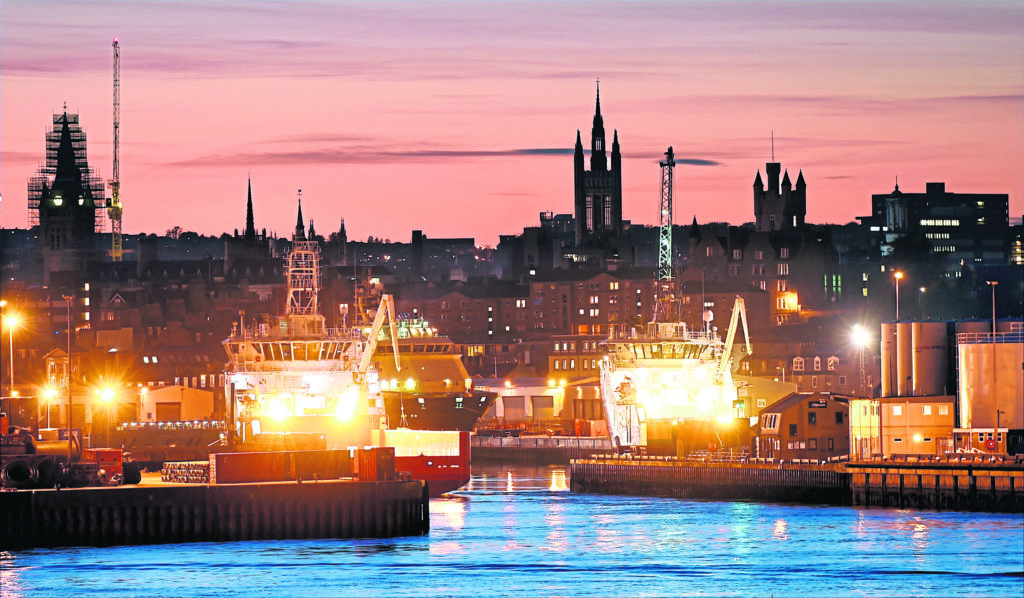 The north-east energy sector has a 'key role to play' in reducing emissions but the Scottish Government must provide 'clarity' on targets, according to industry chiefs.
Oil and gas sector bosses were reacting to the Scottish Government's ambitious plan to reduce emissions by 75% over the next decade, which came under criticism from a Committee on Climate Change (CCC) report yesterday.
The new progress report to Parliament said the target will be "extremely challenging to meet" and must be backed up by steps to drive meaningful emissions reductions "immediately".
The Scottish Government last night claimed the north-east oil and gas sector's "knowledge and experience" was "very important" in the shift to low carbon
But while one industry expert said the plan provided a "unique opportunity" for Aberdeen, he called for "clarity" from the government.
Paul de Leeuw, director of Robert Gordon University's (RGU) Energy Transition Institute, said: "It's important to highlight the enormous challenges we face and that every sector needs do more.
"The thing that comes out really clearly is that the Scottish Government has got to provide more clarity on its climate change plan.
"There is an energy transition taking place and the oil and gas sector has a key role to play because it is one of the very few sectors that has the skills, the supply chain and the global reach.
"We, as a sector, are part of the solution."
The report also commends the Scottish Government on its ambitious net-zero greenhouse gas emissions target for 2045 and Programme for Government, but adds there is "much more to do".
Oil and Gas UK upstream policy director Mike Tholen said that an industry that realises the "full potential" of the energy transition "can only be good news" for jobs in the north-east.
He added: "Our industry has the skills, capabilities and infrastructure to play a key role in developing solutions."
Morag Watson, policy director for energy trade body Scottish Renewables claimed the CCC's report was "right to warn" that progress has been slow in certain sectors.
She added: "New policies are needed that can begin to work immediately".
A Scottish Government spokesman said the oil and gas sector will play "a positive and important role" in Scotland's energy transition.
He added that the sector would "design the diverse energy system we need for the future" with "many businesses already diversifying into these areas".