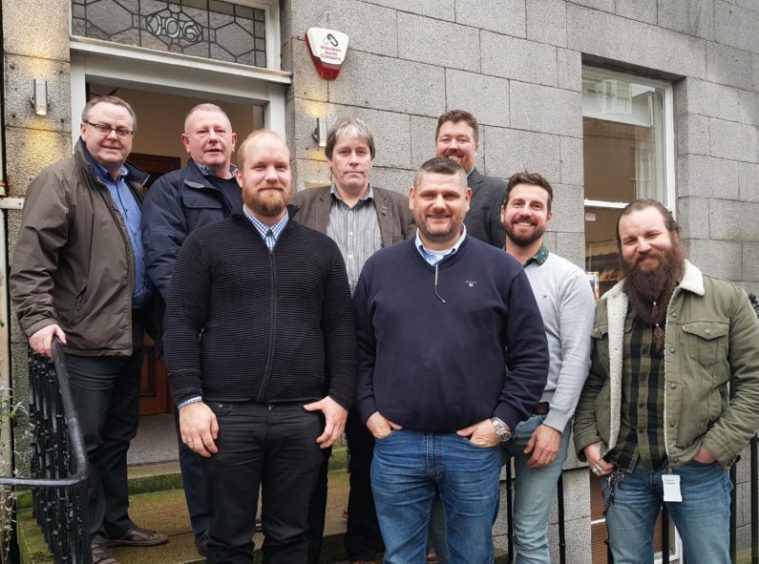 Unions from the UK and Norway have met in Aberdeen to formalise a collaboration to improve helicopter safety across the North Sea.
Members of Industri Energi met with Norsk Flygerforbund, Norsk Helikopteransattes Forbund and the UK's RMT, Balpa and Unite on Thursday.
The various groups committed to regular meetings to share lessons learnt, establish requirements for the industry and common proposals across the UK and Norway.
Henrik Fjedlsbo of Industri Energi said: "We face the same challenges. The same companies operate on both sides of the border. We fly the same helicopter types, following the same procedures, under the same weather conditions and so on.
"Therefore, it is time to step up efforts to improve the safety of our members across the border."
Mr Fjeldsbo added that UK and Norwegian pilots were already collaborating across borders with the new initiative formalising efforts to improve safety.
There were a series of fatal helicopter crashes in the North Sea leading to 2016, when a Super Puma carrying 13 people crashed near the Norwegian island of Turoy.
The helicopter type has not returned to service in the North Sea.
A fatal accident inquiry into an earlier incident involving a Super Puma off Sumburgh in 2013 will begin with a preliminary hearing in Aberdeen next month.
Jake Molloy, regional officer of RMT said he hopes the collaboration will balance the various interests within the helicopter business which the unions believes is governed by "commercial pressures".
Helicopter pilot Jens Kuil of the British Airline Pilots Associations (Balpa), stressed that a joint effort would improve workers' ability to raise their concerns about the industry and opportunities to provide input.
He said: "I think such a cooperation will benefit the safety of all our members."