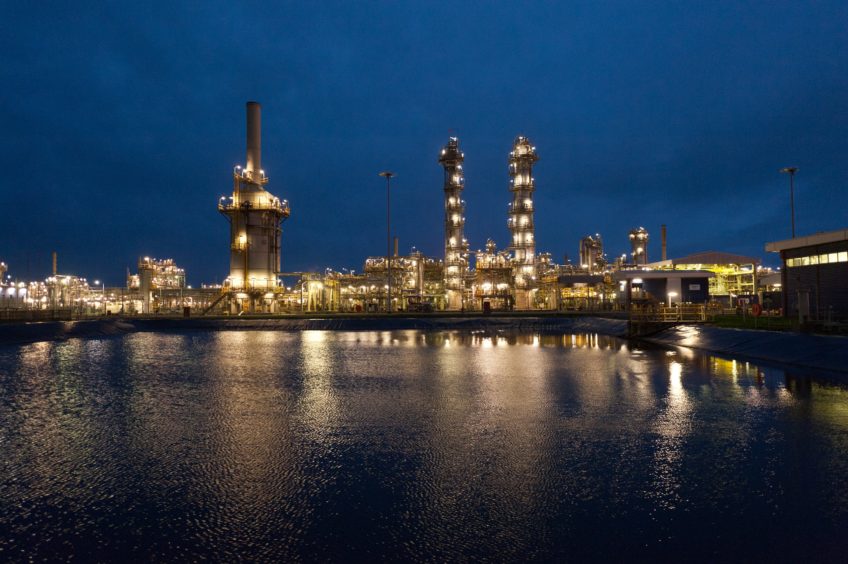 In the last decade, the number of women working at the Shell St Fergus Gas Plant has risen by 50%.
From 2010 to the end of 2019, there has been a significant increase in the female employees with the number increasing from 20 to 30.
The figures from Shell reflect the increase in women in production and maintenance roles – in 2010 there was only one.
But now there are eight.
Shell has implemented schemes and other initiatives in a bid to close the gender gap over the years.
Inspiring women from a young age to consider engineering as a career has also become one of their goals and they introduced schemes such as Girls in Energy which was launched in 2010.
One of those who was inspired after her time on that course was Abbey Thomson.
Miss Thomson, from Mintlaw, took part in the programme which is delivered in partnership by the North East Scotland College to young women in school aged 14 to 16.
Miss Thomson said: "When I was 14, I did the Girls in Energy in fourth year.
"There was this project called Girls in Engineering organised by Shell. I had no idea what I wanted to do for a job, but it opened my eyes.
"Following that, I did my highers and went to NESCol to the two-year Shell engineering scheme where you study measurement and control and electrical engineering."
The 22-year-old is thankful to the scheme for opening those doors.
She said: "I had no idea I wanted to do this – it was just luck I got into it as it was how my timetable worked out.
"I would never have thought to come here, but now I'm here I wouldn't leave – I'm really happy working here.
"It's a great environment. There's not a sexist view, there's quite a lot of females and everyone is treated equally."
Her supervisor, Eleanor Richmond, known as Ellie, is also one of the women at St Fergus, but got into her role from university.
Now a production shift supervisor, her journey to the Shell St Fergus Gas Plant began at home in Nottingham.
Miss Richmond, 25, said: "I never really thought of engineering initially – I wanted to be a doctor.
"But I went to do work experience and found it wasn't for me.
"I like doing things all the time – something different every day – and then my mum suggested engineering to me."
She studied chemical engineering at Newcastle University before working in another job, moving up the ranks and training with Shell.
Miss Richmond said: "It's quite a responsibility when you're quite young and in charge of a team of mostly men – Abbey is also in my team.
"We're seeing a decent number of women here and there's not any of them really leaving and that has to be a good sign."