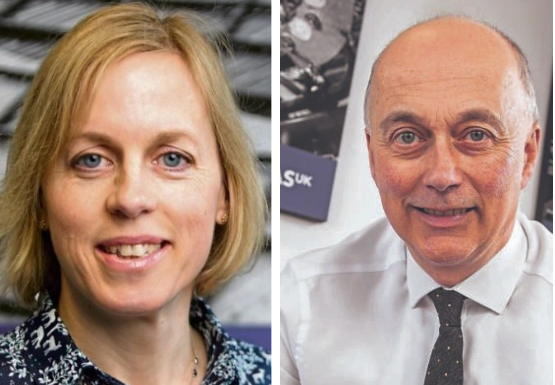 Representative body Oil and Gas UK (UK) has announced the appointment of two new directors as the organisation looks to focus its attention toward a new and 'diverse energy mix'.
Trevor Stapleton and Katy Heidenreich will join OGUK's leadership team in their new roles on February 3.
Mr Stapelton will become the body's new Health, Safety and Environment (HSE) director, moving from his previous role as HSE manager.
Ms Heidenreich, OGUK's current operations optimisation manager, will become operations director.
Matt Abraham is set to become supply chain and exports director, having previously been supply chain and HSE director.
Mike Tholen will become OGUK's sustainability director, moving from upstream policy director.
OGUK Chief Executive Deirdre Michie said: "I'm delighted to announce these changes to our leadership team which will enable us to even better support companies and to help drive action as we work to inform, engage and advocate the importance of this industry as part of a diverse energy mix.
"We have a challenging but exciting year ahead of us as we work to support all our members that operate in or provide services to the UK offshore energy industry.
"With continued volatility in oil markets our focus remains on enabling a safe and competitive industry that delivers to its full potential within the energy transition, ensuring the North Sea remains an internationally attractive place to do business.
"Katy and Trevor each bring an incredible amount of experience and are highly regarded by their peers. Their strategic insight will be critical as we gear up to deliver our blueprint for net zero, demonstrating the practical steps companies are taking to reduce emissions, meet UK energy needs and develop our people and skills for the future."