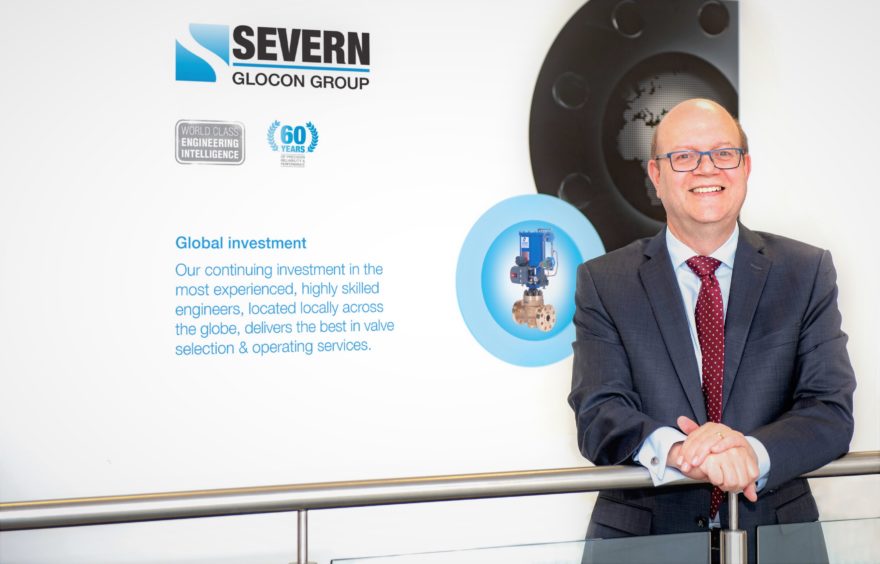 North Sea-focused valve maker Severn Glocon Group has appointed a new chief executive on the back of a multi-million investment package of which the firm's Aberdeen business would be a "major component", the new boss claimed.
The Gloucester-headquartered firm said last night it will appoint former management team member Colin Findlay to the chief executive role following the investment by Blue Water Energy.
Severn Glocon, which has a base in Aberdeen, employs more than 900 staff worldwide including 370 in the UK.
The global firm has manufacturing locations in Gloucestershire, Yorkshire and Chennai.
Mr Findlay said that a "significant sum has been invested upfront" by Blue Water Energy and more capital has been committed for investment "as needed" to help Severn Glocon extend capacity and capabilities over the coming months.
He added: "Our goal is to achieve a £250 million turnover by 2025. This will mean achieving roughly 20% growth per year.
"It's ambitious, but with Blue Water Energy's investment we believe it is achievable.
"Severn Glocon is still the same business, with the same products, services, people and facilities, but we are now much stronger financially.
"This will support our ability to re-invest in our core oil and gas market, of which Aberdeen is a major component."
Mr Findlay revealed his firm had "had some difficulty in recent months" due to financial constraints, but added that this "was now behind" the company.
He said the new investment would allow the business "to focus on great products and invest in stock in Aberdeen for fast track deliveries".
He added: "This will be particularly important as we gear up for the three-week planned shutdown of INEOS' Forties Pipeline System (FPS) in June 2020."
A new managing director, David Brennan, has also been appointed to run both Severn Glocon Aberdeen and the Severn Unival business in Brighouse.
Brian Wood, who has been involved the firm's Aberdeen operations since 2010 will take a group role designed to increase Severn's global footprint in isolation valve supply.
Blue Water energy director Salil Oberoi added: "We are delighted to be working with this hidden gem of British industry.
"We are also excited to work with Colin Findlay and his team as we embark on the next chapter of the Severn Glocon story."
Recommended for you

UK 'completely uncompetitive' for oil and gas investment, says EnQuest CEO