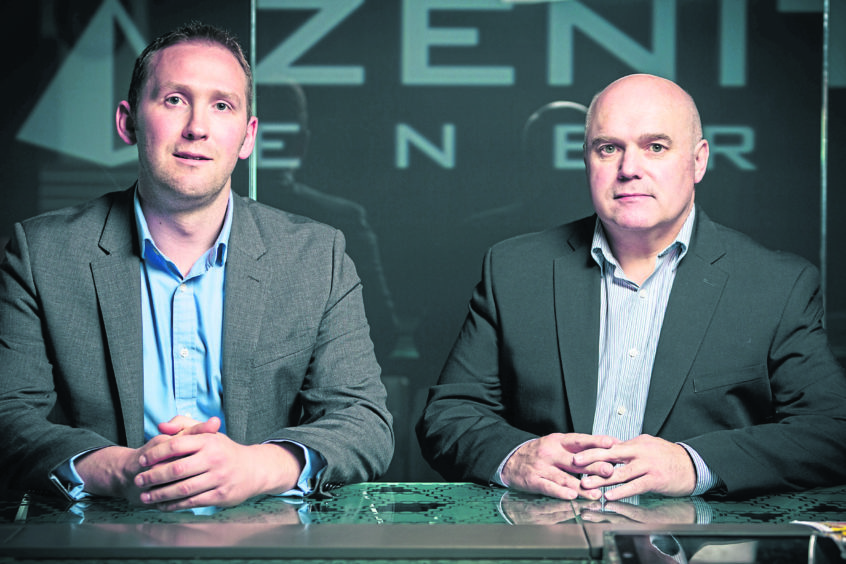 Well engineering firm Zenith Energy is expecting an even better year ahead after UK office turnover soared by 80% during 2019.
The Aberdeen-headquartered company said yesterday it delivered on contracts worth more than £9 million last year, with the coming 12 months likely to surpass that figure.
Granite City office turnover for 2019 came in at around £6m, while the company's fledgling base in Australia achieved year-on-year growth of 200% by turning over £3.5m.
Zenith had about 50 people working on projects in the UK, Australia and Morocco last year.
The firm has created a number of new roles in the UK and Australia in recent months, and now employs 20 staff across the two offices and 40 contractors.
The company, which has its head office in Bon Accord Square, Aberdeen, provides specialist expertise for the complete well life cycle, from the conceptual design phases through to field development planning, and well operations, interventions and abandonments.
It has recently seen signs of recovery in the UK North Sea after a spell focused on growth in other markets around the world.
Zenith – launched in 2012 – currently has two projects in UK and Irish waters, heralding its first work in the region for three years.
A busy start to 2020 for the company includes continued drilling work in Morocco and a well planning project in Egypt, which is due to start in March.
Bosses are bullish about future prospects as the firm focuses on growth in the UK, Africa, south-east Asia and the Middle East.
Managing director Martin Booth said: "2019 has seen huge expansion for the company and it is long-term work, which creates secure growth and stability to allow us to focus on future planning and development strategy, and 2020 is going to be equally as strong.
"We've seen steady growth over the past two years, and we are looking at several large projects in south-east Asia and west Africa for this year.
"We have a balanced portfolio of clients and a mix of national and international work, which smooths the peaks and troughs."
Mr Booth added: "The North Sea is still a target for us as we know the market, and there is a new wave of companies coming through now which are well placed to utilise well service experts like Zenith Energy."
The office in Perth, Australia, was launched only two years ago and has since trebled its workforce to six.
The team there is working with two of Australia's largest oil and gas majors.
Recommended for you
X

Cluff appoints RGU graduate as chief financial officer