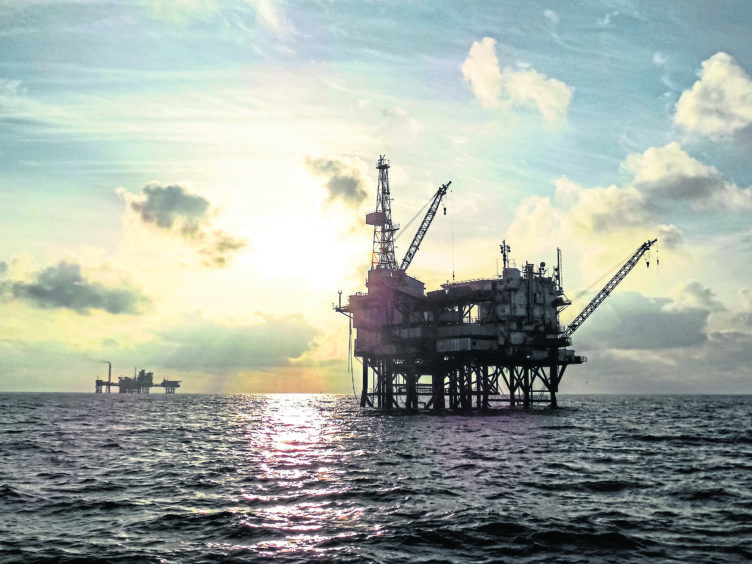 A top energy consultancy insists there are "bargains" to be had in the UK North Sea in 2020.
Wood Mackenzie said the "supermajor sell-off" would continue and that private equity-backed companies would be thinking about exiting.
Analyst Neivan Boroujerdi said the North Sea, as a whole, had been a "key source of disposals" for oil majors, with $15bn worth of assets changing hands last year.
Mr Boroujerdi claimed more deals would be struck as majors continue to target divestments.
Most of the giants who remain in the North Sea are committed to the region, but may feel some of their more mature fields would be better off in another operator's hands, according to the analyst.
"The rationale for taking undercapitalised assets and increasing recovery is still there," Mr Boroujerdi said.
It means majors are unlikely to emerge as buyers in the North Sea, with the exception of the west of Shetland region.
Instead, smaller independents and international players will step up.
Woodmac expects explorers to drill 60 exploration wells across the North Sea, which is flat year-on-year and similar to pre-downturn levels.
Norway will see the most activity – with as many as 40 wells, including up to 10 in the Barents Sea.
While majors will be largely absent there, they will operate more than a third of the UK's wells in 2020.
Across the entirety of the North Sea, capital spending should reach nearly $25bn, with two-third accounted for by Norway, with 22 project sanctions from 16 different operators.
The largest will be the Dogger Bank wind project off the UK coast.
Mr Boroujerdi added: ""Most new projects are short-cycle, high-return tie-backs, which will help them over the line. But it's telling that the biggest North Sea FID will be Equinor and SSE's US$12 billion Dogger Bank wind farm project.
"This huge offshore development is five times larger than the biggest upstream project likely to get sanction in 2020: Siccar Point's Cambo at US$2.5 billion in capex spend."
Recommended for you

Exclusive: BP acquires JX Nippon stakes in North Sea Andrew Area