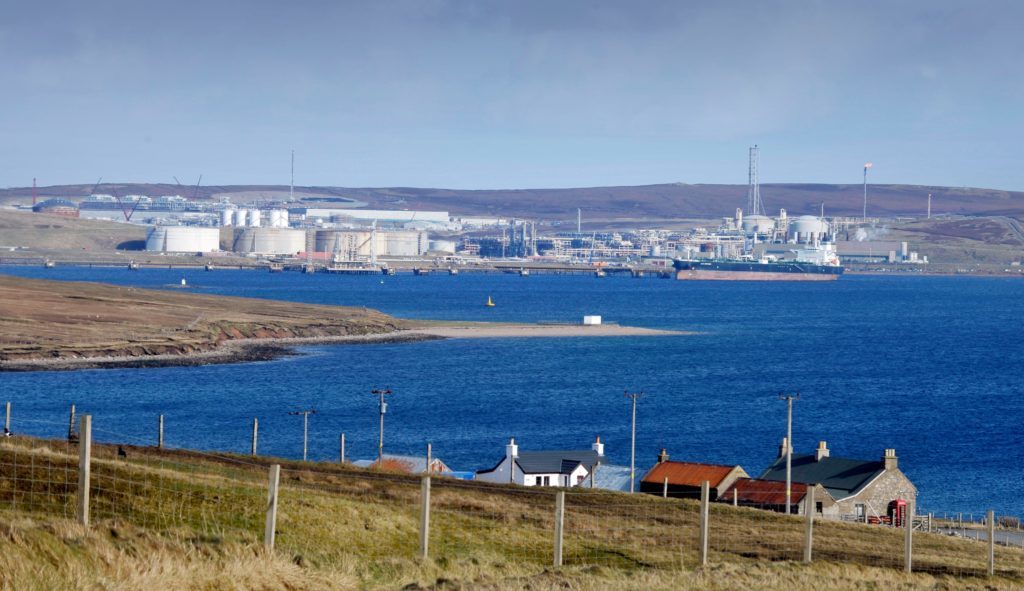 Discussions between Enquest and Unite are understood to have broken down as the union announced today it will  ballot its members on potential strike action at Shetland's Sullom Voe Terminal.
Unite said "lengthy internal" discussions have not reached a resolution with EnQuest, which owns the Sullom Voe site.
The union added that the talks had resulted in "no shift in EnQuest's position" over "vital" terms and conditions.
EnQuest said it was "disappointed" no agreement had been reached, adding it had "not been advised" of the result of the last ballot by staff.
EnQuest revealed in July it plans to cut its workforce by a quarter and announced it would look to cut 60 full time roles and 20 contractor positions.
It said it would implement the changes by January 2020.
A consultative ballot held by union members in October returned  result of 93% against EnQuests proposals to cut staff numbers at the site.
John Clark, Unite regional industrial officer, said: "Unite will now move forward with an industrial action ballot at Sullom Voe which we have received a resounding mandate for from our membership.
"We have reached the end of a lengthy internal dispute process that has resulted in no shift in EnQuest's position.
"Unite will continue to support our members at every step of this difficult process and we will fiercely oppose the company's unjustified proposals. Strike action is now on the table and a real prospect."
A spokeswoman for EnQuest said: "EnQuest has not been advised by Unite the Union (Unite) on the outcome of their recent consultative ballot of our revised proposal for terms and conditions.
"We expect to constructively discuss the outcome of the ballot and the next steps at a planned meeting next week.
"We have continued to meet with representatives from Unite and CIG (Common Interest Group) to further discussions regarding our proposed change to individuals' terms and conditions.
"While we are disappointed we have not yet reached an agreement, we respect the role of Unite in representing their members.
"Extending the life of the terminal by offering a safe, competitive, fit for purpose service to our existing and future customers remains our priority and we will continue our discussions with this in mind."
Recommended for you

EnQuest in hunt for new chairman as Martin Houston steps down