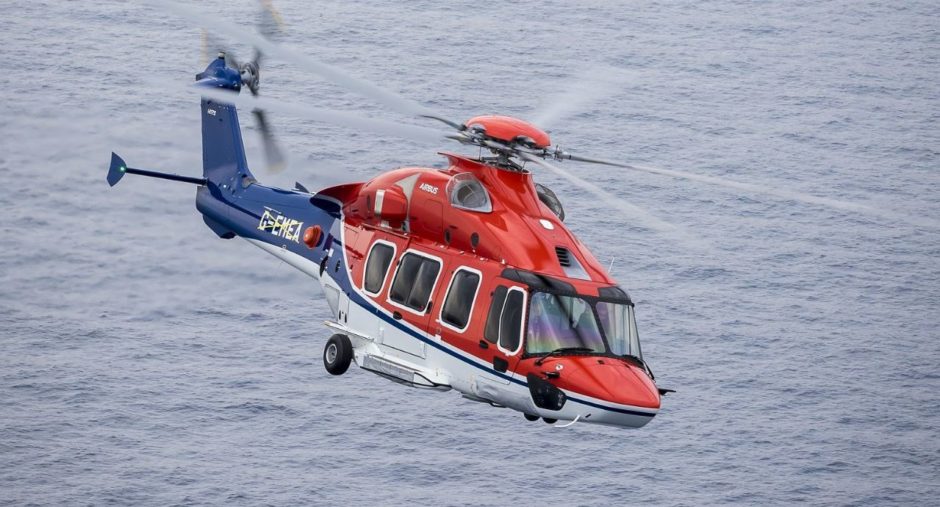 An Aberdeen helicopter operator has blamed "challenging market conditions" after posting its worst set of financial losses in more than a decade.
CHC Scotia has reported a pre-tax loss of £20.5million for the 12 months to April 30, 2019, although bosses insist they have "demonstrated significant resilience in the current market".
Turnover was up £3.8m to £125.5m.
Primarily based out of Howe Moss Drive in Dyce, CHC Scotia is the North Sea business of the Texas-headquartered CHC Group.
The figures represents the firm's worst set of results since 2008, when it posted a pre-tax loss of £20.8million, and a large drop on 2018's trading deficit of £4.6m.
A spokesman for CHC Scotia said: "Market conditions remain challenging. We continue to invest in our core activities and remain focussed on improving efficiency and increasing market share. We continue to see contract wins and renewals across our region as well as enhancements in efficiency.
"The Company is well positioned to pursue major oil and gas opportunities. Recent major contract wins and retentions provide a solid platform for future growth."
Following the 2014 oil downturn, the global helicopter industry was hit by a range of cost-cutting measures such as energy firms implementing longer offshore working patterns requiring fewer flights.
CHC Scotia operates 19 helicopters out of Aberdeen, Humberside, Sumburgh and Norwich, with 328 employees, mainly serving the oil and gas industry.
The results come after the North Sea business had showed improvement in 2018 with a much narrower loss of £4.6m.
The year before that the firm's deficit sat at £17.9m, partly due to the wider group entering (and later re-emerging from) Chapter 11 bankruptcy in the US and write-downs on CHC Scotia's super puma helicopters, which are no longer in service in the North Sea after a series of crashes.
Back then the firm also said it had "demonstrated significant resilience" to difficult market conditions, which again prevailed during the 2019 financial year.
In the latest set of results posted on Companies House the firm said it is "well positioned to pursue major oil and gas opportunities" while focussing on a number of "profit improvement initiatives".
The possibility of competitors bidding below market rates in order to increase their market share is viewed as one of the principal risks.
The CHC spokesman added: "The Company continues to focus on maximising revenue, earnings and operating performance through a variety of profit improvement initiatives, whilst strengthening the balance sheet and improving capital efficiency.
"These measures underpin planned long-term expansion in line with the overall business strategy, while maintaining the highest levels of safety, compliance and customer satisfaction."
CHC Scotia also operates in the UK's search and rescue and offshore wind sectors.
Its parent, the Texas-based CHC group, traces its roots to a business – Okanagan Air Services – that was established by Canadian Air Force veterans soon after the Second World War.
Recommended for you

Turbulence at helicopter firm CHC amid management shakeup