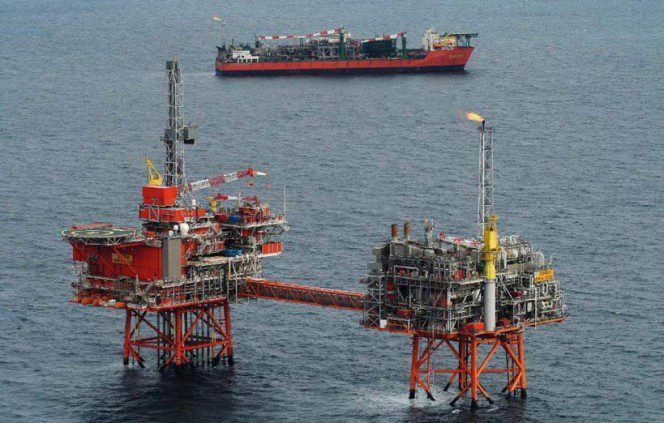 Ithaca Energy has confirmed plans to sanction phase two of an enhanced oil recovery (EOR) project on the Captain field in the North Sea.
Aberdeen-headquartered Ithaca intends to make a final investment decision in the first half of this year.
Ithaca, owned by Israeli firm Delek, also revealed plans for a new tieback in the Greater Stella Area (GSA), called Hurricane, and the Fotla exploration well near the Alba field.
And the company will explore options to "optimise its capital structure, including an initial public offering".
The company received an 85% stake in Captain through its acquisition of US oil major Chevron last year. Its partner is Dana Petroleum.
Chevron sanctioned phase one of the Captain EOR project in October 2017, saying it would boost recovery by 5-7% using "polymer technology" in the UK North Sea for the first time.
The programme involves the injection of polymerised water, which increases its viscosity and improves the ultimate sweep of the reservoir.
In phase one, six new polymer injection wells were drilled and the platform was upgraded.
For the second phase, the scheme will be extended to the areas of the main reservoir of the field that are produced via subsea wells.
Captain was discovered in 1977 but had to wait for advances in horizontal drilling before it could come on stream, in 1997.
Ithaca's capital expenditure for 2020 is likely to hit £190 million, including £15m for decommissioning – mostly linked to abandonment of the Jacky field facilities.
Most of the overall budget will be spent on activities at Captain, Alba and Stella.
At Alba, in the outer Moray Firth, three infill production wells and two workovers are being completed.
Once that work finishes towards the end of 2020, the drilling crew will switch to Captain to complete the final platform wells on phase one of the EOR project.
The Fotla prospect will be drilled in the third quarter of this year.
The Vorlich field in the GSA is expected to start up in the middle of this year.
Ithaca has a 34% interest in Vorlich, which is operated by BP.
The manufacture of equipment for wells and subsea infrastructure for Hurricane, the next subsea tieback in the GSA after Vorlich, is also on the agenda for 2020.
Full-year 2019 production averaged 75,000 barrels of oil equipment per day at Ithaca, whose deal with Chevron had an effective date of January 1, 2019.
This year's output is likely to average 70-75,000 boe per day.
Ithaca said 2020 would be a year of significant planned maintenance shutdowns across the portfolio, the majority of which will impact production in the third quarter.
Major shutdowns are taking place on Captain, Erskine, Britannia Area and GSA.
Recommended for you

Ithaca welcomes 'strategic progress' on Cambo, Rosebank in Q3